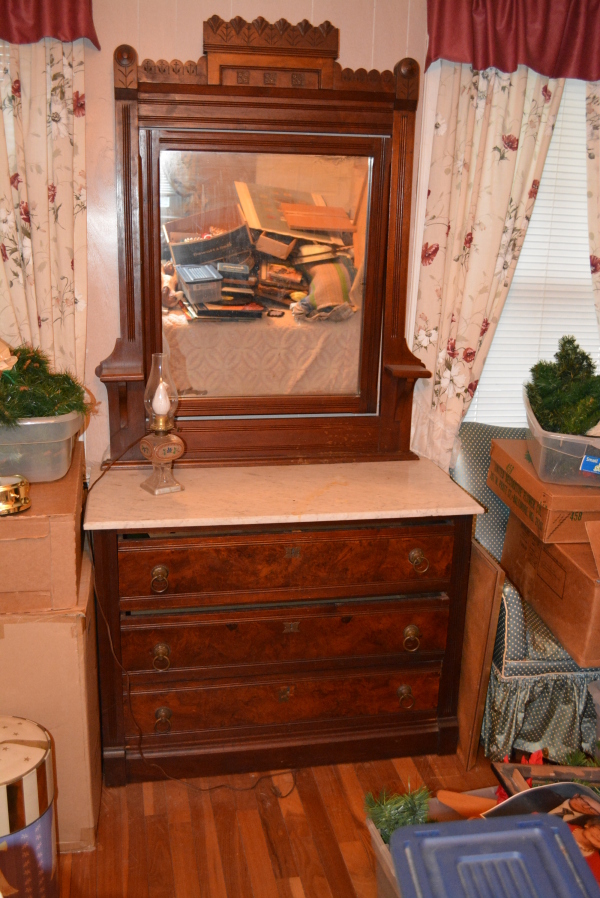 Snow Hill Furniture, Collectibles & Tool Auction
September 27, 2014
106 S Washington Street Snow Hill, MD. 21863

This is going to be a large one! We will be selling a large assortment of tools, antique furniture and collectibles. PUBLIC AUCTION Antique Furniture-Glassware-Tools-Collectibles Pursuant to proper authority, the undersigned will sell at Public Auction the estate of Benjamin Nelson of Snow Hill on: Saturday, September 27, 2014 at 10 AM 106 S Washington Street Snow Hill, MD. 21863 Directions: From Salisbury - Take Rt 12 S to Snow Hill traffic light. Go straight. Sale on L. Signs posted. From Berlin - Follow Rt 113 S to Snow Hill. Turn right onto Washington St. Sale will be on right. Signs posted. FURNITURE: Victorian pcs include marble top dresser w/mirror, marble top table, sofas, & chairs, oak round table, mahogany Duncan Phyfe dining room table, china cabinet & buffet, mahogany & cherry drop leaf tables, pine chest & open washstands, maple dresser, oak & walnut washstands, spool bed, claw foot piano stand, cane bottom chairs, one drawer stand, rush bottom rocker, childs rush bottom chair & high chair, blanket chest, quilt rack, flower stand, military trunks, and more. GLASSWARE 10:00 AM: Large selection Fostoria, Delaware glass, Pink & Green Depression, Candlewick, Lefton, Lenox, Fenton, Sandwich glass, Westmoreland, Royal Stafford, Bavaria, Germany, Italy, Spode England dishes, Shirley Temple pitcher, vinegar cruets, pressed glass, hobnail, amber glass, Oriental pcs, and much, much more. PERSONAL PROPERTY: Gone with the Wind style lamps, Rayo lamp, cranberry lamps w/prisms, marble base lamps, Purnell frames, Carl Zeiss WWII binoculars w/leather case, New Haven wall clock, Ingraham mantle clock, cast iron cat, silhouettes, miniature oil lamps, quilts, BF Nelson strawberry tickets, large assort smoking pipes, linens, Somerset & Wicomico Co books, old Evergreen yearbooks, lanterns, fishing rods, saddles, horse collars, hanes, and much more. TOOLS: Very large assortment of hand tools, pipe wrenches, hand saws, levels, hand planes, chain saw, wheel barrow, yard tools, weed whackers, air compressors, bench vise, battery charger, Craftsman edger, chains, ramps, portable air tank, large assortment of power tools, dual wheel grinder, drill press, Troy Bilt push mower, and much more. TOYS/GAMES: Tudor electric football, 1950's-1960's Marx/Lumar pressed steel litho U.S.M.C. 604-36 WWII era amphibious landing vehicle, 1960's Hubley school bus, Massey Ferguson implements, 1950's Aoshin Toys dump truck, and more. POCKET KNIVES: Large assort including A. Kastor stag handle knife dated 11-8-12, Camillus, Krusius, Craftsman, Uncle Henry, Barlow, Solingen, Opinel, Old Hickory, Case, Old Timer, Kutmaster, Jet Aer, Ka Bar, Sabre, and much more. TERMS: Personal Property - 10% buyer's premium when credit card is used. All items sold "AS IS" with no reserve. Must have proper ID. Everything must be settled for and removed on sale day. This is a very large auction with something for everyone. Too many items to mention! Food-Snow Hill Mennonite Youth Group.


Snow Hill Furniture, Collectibles & Tool Auction Gallery
RETURN