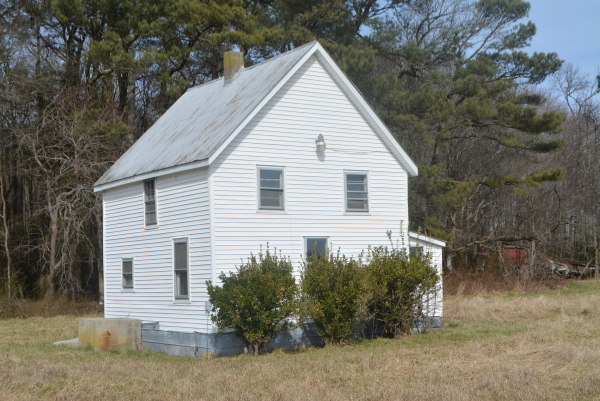 Tulls Corner Road Bungalow Pocomoke
May 7, 2016
2015 Tulls Corner Road Pocomoke, MD. 21851

2.5 acres improved by a 846 +/- square foot bungalow built in 1930. The property is described in the Maryland Department of Assessments and Taxation as Map 0100, Parcel 0026 and Grid 0001. The legal description is 2 1/2 acres North side Tulls Corner Road South of Pocomoke. TERMS: Real Estate - $5,000 down in cash, cashiers check, or check approved by auctioneer on day of sale. 30 day settlement. 2% buyer's premium. Broker participation. Property can be viewed by appointment. Directions: (Site of Auction) From Salisbury - Follow Rt. 13 South of Pocomoke to Tull's Corner Road and turn R. Take 2nd left on Colona Road (At intersection with Dunn Swamp/Colona). Follow to Hall Road turn L. Auction held on Hall Road. From Ocean City - Take 113 S. to Pocomoke. Turn L onto Rt. 13 south. Follow to Tull's Corner Road turn R. Take 2nd left on Colona Rd. Follow to Hall Road on L. This is Parcel 5 of 6 parcels which will be sold on May 7th. All parcels will be sold from the Hall Road location starting at 10 A.M.


Tulls Corner Road Bungalow Pocomoke Gallery
RETURN