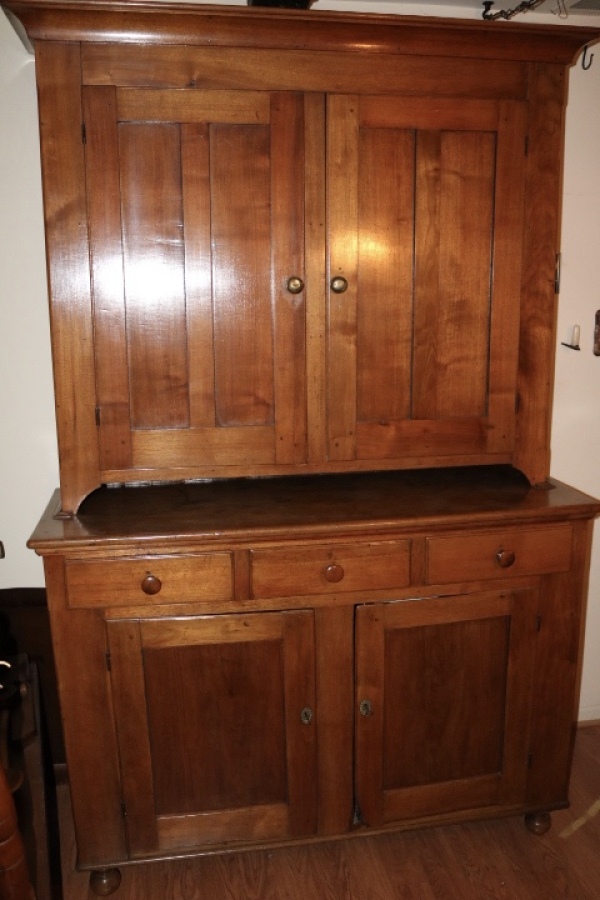 Quality Furniture & Glassware Auction
May 20, 2017
4718 Snow Hill Rd, Snow Hill, MD 21863

On Saturday, May 20, 2017 at 10 AM, we will be selling quality furniture and glassware from a Herndon, VA estate. QUALITY ANTIQUE FURNITURE & GLASSWARE AUCTION Saturday, May 20, 2017 at 10 AM Snow Hill Volunteer Fire Company 4718 Snow Hill Rd, Snow Hill, MD 21863 Exquisite items with some furniture dating to the mid 1800's FURNITURE: Black walnut step back cupboard, pie safe with 12 punched tins, country cabinet with blind doors, country blind door secretary, jelly cupboard, 14 & 6 pane cherry corner cupboards, English hanging cherry corner cupboards, cherry drop leaf table, pine dry sink, antique dough box, pine document box, antique pine farm table, Mammy rocking settee, Brandt Furniture of Character table & corner accent table, Victorian loveseat & chairs, mahogany 8 foot banquet table & buffet, rope trundle beds, walnut 4 drawer dresser, walnut grandfather clock, Berkeley high back chairs, rush bottom ladder back rocker & chairs, piano stools with cast iron legs, blanket chest, antique 3 tier pedestal butlers table with claw feet, double flip top school desk,painted pine cabinets, stagecoach/steamer trunks, gilded pier mirror w/marble, Windsor style chairs, old milking stools, large spinning wheel, pine one drawer table, and much more. GLASSWARE: Flint Glass, Carlsbad, Gaudy Welch, Bohemia, Crystal & gold glass, Ridgways Oriental, Mardi Gras, Sandwich, Plutec, Vitrock, Davenport Mulberry Cypress, Indiana Custard French Ivory, Transferware, Foltz pottery, Hull, lrg selection antique brown stoneware and yellow ware mixing bowls, antique sugar shakers, and much, much more. COLLECTIBLES: Monticello flatware boxes, Williamsburg tea caddies, Hip Moreau vintage statues, old oil paintings from 1880's signed Appleman, E.M., and one marked Venice, antique mantle & wall clocks, antique autoharp, ukelin, antique French rolling horse stick child's toy, quality hand sewn quilts, antique coffee grinders, primitive kitchenware, corn bread & chocolate molds, cast iron kettle, scale, stoneware blue/gray crocks, jugs, copper rooster weather vane, Sterling flatware by S. Kirk & Son Repoussé pattern and J. W. Mealy & Sons spoons, Gone with the Wind style lamp, prism lamps, butter prints, old baskets, Philco radio, candle chandelier, Coke trays, and much, much more. JEWELRY: Diamond cocktail ring, diamond anniversary band, solitaire diamond rings, Sterling pcs, quality costume jewelry and much more. Too many items to list them all. There is also a selection of quality box lots.


Quality Furniture & Glassware Auction Gallery





RETURN