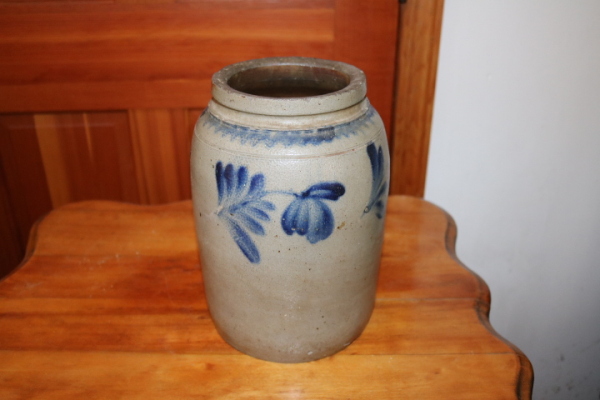 Blanche Williams Estate Auction
April 28, 2018
4718 Snow Hill Rd, Snow Hill, MD 21863

QUALITY ANTIQUE FURNITURE, GLASSWARE, COLLECTIBLES, DECOYS & VEHICLE AUCTION Pursuant to proper authority, the undersigned will sell at public auction the estate of Blanche Williams of Snow Hill, Maryland, with selected additions, on: Saturday, April 28, 2018 at 10 AM Snow Hill Volunteer Fire Company 4718 Snow Hill Rd, Snow Hill, MD 21863 DIRECTIONS: From Salisbury - Take Rt 12 S to Snow Hill. At traffic light turn R onto W. Market St. Turn L onto N. Church St (still Rt. 12). Fire Company on L. Signs posted. From Berlin - Follow US Rt 113 S to Rt 12 (Church St) turn R. Fire Company on R. Signs Posted. VEHICLES: 1930 Model A ready for re-assembly (has title). 2003 Mercedes C240 with 66233 miles, PW, PL, auto. FURNITURE: 8 panel antique jelly cupboard, oak claw foot table, Bassett cherry & mahogany bedroom suites, Thomasville dining room suite, Lane & Ethan Allen chairs, Lane recliner, oak washstand, claw foot parlor table, spinning wheel, pine drop leaf end table, cane bottom rocker, dresser/shaving mirror, wooden high chair, spindle back chairs, curio cabinets, dinette set, Wicker sofa & chairs, glider rocker & stool, silver chest, and much, much more. GLASSWARE: Fostoria clear, ruby & amber glass, Candlewick, Depression, Carnival glass including Fenton Dragon & Lotus, Buffalo Pottery, Planters Pennant Peanut jars, Taylor Biscuit jar, Lance jar, Crown Devon oyster plate, stoneware mixing bowl, Jadeite pepper shakers, large collection of toothpick holders, miniature oil lamp collection, large assortment of Aladdin lamps including 1930's Beehive green mantle lamp, Lincoln drape lamps and Black & White Moonstone Corinthian oil lamp, slag glass lamp, finger lamps, McCoy, Hull, hens on nest, 1930's Betty Boop childs tea set, and much, much more. COLLECTIBLES: Ansonia Pompeii Cast Iron Mantle Clock, blue/gray stoneware crocks, Hubley cast iron dogs, Troy Wagon Works wagon seat, Esso pcs include gas station attendant hat, NOS gas pump inserts, bank & cans, local advertising, Maryland Minute Men patches & tag, Stereoscope & WWI photos, Wilcox Crittenden Marine Light, coffee grinder, football butter churn, Sessions wall clock, antique wall telephones, glass oil bottle, railroad oil can, old marbles, 1800's wall-mount oil lamps with mercury moon reflector, antique Chatillon's balance spring scale No.2 & others, cranberry scoop, insulators, antique molds, Purnell frames, photo of Julia Purnell & son William, Mickey Mouse bank, ceramic Christmas tree, milk bottle, Griswold & Wagner fry pans, sad irons, Sterling pieces, old sleigh bells, Casige mini sewing machine, Coke trays, Pepsi collectibles, Harris Bros fireman's light, lanterns, old Penn & Pflueger reels, old tags, ABBA & AMSA tags, Sentry safe, metal egg basket, oyster cans, jewelry, ships compass in wood box, decorative powder flask, Keith Urban guitar, canning tokens from WT Onley, Wesley Canning Co., and Cherrix & Marshall and much, much more. TOYS: 1964 GI Joe Action Soldier new in box, 1950's toys include Sparkling Marx Climbing Tractor, Doepke Euclid Heiliner dump construction vehicle, Wyandotte grey van lines trailer w/ Tonka cab, Tonka orange road grader, Smith Miller toy truck & lowboy trailer, Buddy L truck, MAR Line toy car, Rich Toys spring rocking horse, Tootsie toy car, Hubley car, tin seal and mouse friction toys, Kogyo crawling baby, Spiderman figure, pedal car, Bachmann Shooting Star train, dancing jig doll and more. TOOLS: Craftsman 10" band saw, 16" scroll saw, 33 gal air compressor, 1 hp portable air compressor, pneumatic drill, 18" trimmer and router & router table, rolling tool box & chest, Bosch corner sander, B&D circular saw, bench grinder, air tools include orbital sander, air hammer & touch up sprayer, hand tools, Huskee push mower, and much more. DECOYS/LOCAL INTEREST: Selection of decoys including ducks, owls, fish, and birds carved by Albert E. "Knobby" Mills of Easton, MD., J. Lloyd Sterling widgeon & mini mallard, Oliver "Tuts" Lawson '60 Duck House canvasbacks & '59 mallards, Wes Bratcher mini redhead & trout, duck stamps & prints, Fairmont canning label, model work boat and much more. Preview Friday, April 27 from 2 to 5 PM. Food - Snow Hill Ladies Auxiliary.


Blanche Williams Estate Auction Gallery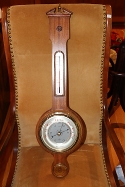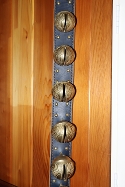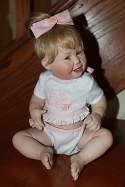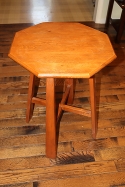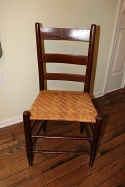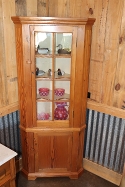 RETURN