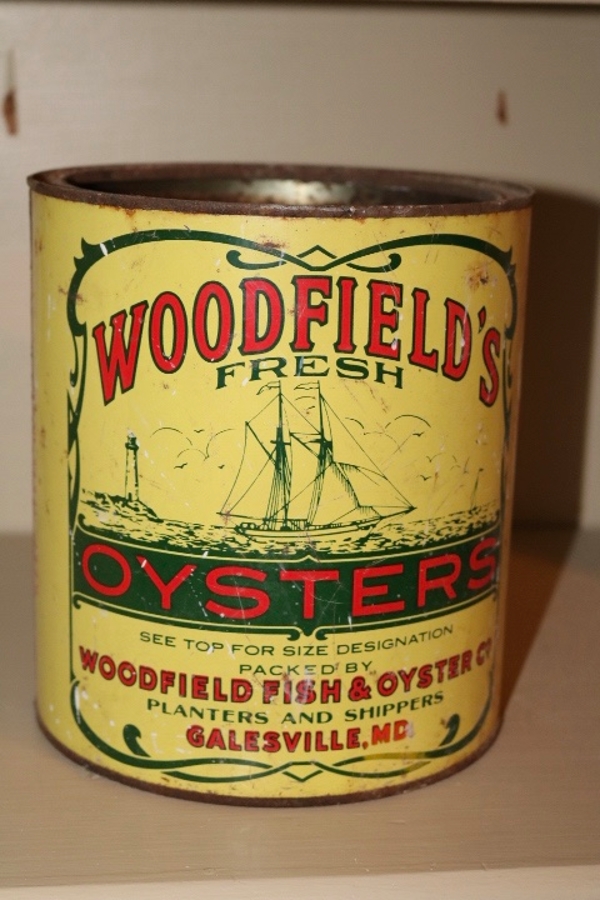 Elizabeth Street Salisbury Auction
December 12, 2018
204 Elizabeth Street Salisbury, MD 21802
ON-LINE ONLY***ON-LINE ONLY***ON-LINE ONLY***
INTERNET ONLY AUCTION Auction runs November 16, 2018 thru December 12, 2018. Bidding ends on December 12 starting at 5 PM.
PREVIEW DATE & TIME Thursday December 6, 2018 5 to 7 PM
CHECKOUT DATE/TIME Pick up date is Friday, December 14, 2018 from 2 to 5 PM. No exceptions.
LOCATION 204 Elizabeth Street in Salisbury, MD. 21802
This is another quality on-line only auction. We are selling furniture, glassware, local art work, duck prints, oyster cans and much more.
Full list will be added soon.
1
Antique oak framed mirror
3
Veneer album stand and a mahogany one drawer stand
4
Sandicast bulldog figurine, wooden sailboat and lighthouse
5
Antique potty chair/commode
6
Green wooden crab by Billie Lee Mills and three crab pot floats
7
Corner table with one drawer, ABCO black cat (little ear damage), brown jug, two frogs and two flag poles
8
Statue of Cupid sitting on a white pedestal
9
Weatherglass with directions and small desk lamp with Tiffany style shade
10
Planter with elephant heads
11
Yellow textured bowl in wrought iron stand
12
Romany Vine 5'5" X 7'9" rug
13
Stairs basket, brass wall hanging and half moon decorating piece made of wood and metal
14
George Wright "Master Boatbuilder" Jim Richardson print 863/1000
15
John Moll prints "Chesapeake Bay Bugeye" and "Skipjack Derelict"
16
Lane brown leather recliner
17
3 Trend-Line Furniture Co tables including a small drop coffee table, open bottom end table and end table with a door
18
Tan and brown patterned sofa and a La-Z-Boy recliner
19
2 brass table lamps and a brass floor lamp
20
6 Ivory Porcelain by Sebring warranted 22 K gold plates, Poplar Hill Mansion plate and 3 Salem China Co Imperial 23 K gold trimmed plates
21
3 lighthouses one holds a candle
22
Cast iron red and white stripped lighthouse
23
3 pices lot including Oriental hanging candle/incense burner, Living Stone bulldog, small bulldog ornament and lighthouse
24
Large blue and white Oriental plant stand
25
4 pieces of green glass including Fostoria Coin glass candy dish, pedestol candy dish, compote fruit bowl and scalloped top bowl
26
Television stand with one drawer and a Sony DVD player with remote
27
Two magazine racks, coal scuttle with pine cones and a Pierre Cardin picnic basket
28
Lighhouse collection including Lefton Assateague lighthouse, Hoopers Strait Light by Spoontique, Cape Kennedy Light by Spoontique and others and a small wooden boat
29
Small oak wall display unit
30
Howard Miller barometer and two books including The Legend of Chris-Craft and At The Crossroads history of Wicomico County
31
Stain glass angel and a photo of Maryland Capitol signed by Governor Parris N. Glendenning
32
Hand made wooden marlin 5' 4" long
33
Hand made wooden marlin 5' long
34
1980 Maryland Migratory Waterfowl print and stamp LT Ward Bros by Jack Schroeder
35
Maryland Migratory Waterfowl print and stamp 1979 by John W. Taylor
36
Maryland Migratory Waterfowl print and stamp 1978 by Stanley Stearns
37
Maryland Migratory Waterfowl print with two stamps 1975 by Stanley Stearns
38
Framed waterfowl print of baby ducks and a remarque of a hooded merganser by Kevin Snelling
39
W. Robert Tolley print 35/300 of "Meekins Corner" in Cambridge MD
40
Paul McGehee "Hot As The Fourth of July" 188/2000
41
Woodfield Fish & Oyster Co. oyster can Galesville, MD MD 81
42
Woodfield Fish & Oyster Co. oyster can Galesville, MD MD 81
43
Maryland House Fresh Oysyers oyster can VA. 28 distributed by H.B. Kennerly & Son Nanticoke, MD. 21840
44
Delicious Oysters oyster can Chincoteague SFD Co Inc VA Chincoteague VA 23336 604
45
Woodfield Fish & Oyster Co. oyster can Galesville, MD MD 81
46
Delicious Oysters oyster can Warwick & Ashburn Weems, VA. 22576 VA 133
47
Maryland House Fresh Oysyers oyster can VA. 28 distributed by H.B. Kennerly & Son Nanticoke, MD. 21840
48
Walter of Wabash oak dining room suite with twin pedestal oak table, china cabinet and 6 chairs(does not include contents of cabinet)
49
Ducks Unlimited beer steins set of five including wood duck, mallard, goose, pintail and canvasback
50
Ertl John Deere 2440 tractor, McCormick Farmall and 1940 Ford modified coupe
51
Two boat lights one marked starboard and one marked port
52
Two boat lights one marked port
53
Howard Miller mantle clock Barwick Clock Division Howard Miller Clock Co Zealand, Michigan
54
3 milk bottles one Crocker Farms Cortland quart, one City Dairy quart, and a pint Mills milk for health
55
Contents of shelves including Calumet Baking Powder tin, plastic fish platter, crab dishes, small ship in a case, timer and candle
56
81 pieces of Lynns Fine China including dinner plates, salad plates, dessert plates, soup bowls, cups and saucers
57
51 pieces Habitat Americana "Regatta" by Omnibus Collection International stoneware including dinner plates, platter, dessert plates, soup bowls, cups and saucers and glasses
58
Lot of etched glass glasses including 8 water glasses 6", 12 sherberts 5 3/4", 3 glasses 4 1/4", 2 glasses 4 3/4" and a candy dish 4 3/4"
59
Pair of canoe shaped vegetable serving dishes one is clear and one is yellow 13 3/4"
60
Lighthouse cookie jar working light and fog horn (NIB) and a molded battery lit light house
61
Olive drab trunk with wood inside and brass bindings and Dark green trunk with brass bindings made by Taylor Fibre Co.
62
Ceramic Christmas tree 19" with extra buld inserts (lights)
63
Small ceramic Christmas tree 11 1/2" tall (lights)
64
Small ceramic Christmas tree 10" tall (lights)
65
Archives of America A Collection of United Staes Coins and Currency including Emergency Wartime Coinage , proof specimans and Lincoln Memorial Treasury
66
US Coins of the 20
th
Century from 1900 to 1971, Obsolete Coins of Yesteryear including silver dollar, old silver half dollar, Liberty dollar and The Silver Story including silver certificate, silver dollar and more
67
2 Brass tree wall hanging decorations of trees and 2 brass candleholders and a artificail flower decoration 24"
68
Pawleys Island Castaway Hammock 55 X 82, hanging chair and a sheppards hook
69
6 Norman Rockwell "Museum Miniatures" including "Puppy Love", "Norman Rockwell", "Off to School" (with boxes) and 3 without boxes "For a Good Boy", "Summer Fun" and a man and child figurine
70
6 Norman Rockwell "Museum Miniatures" including "Bedtime", "Looking Out to Sea", "Dreams in The Antique Shop", "Downhill Racer","Country Doctor" (with boxes) and "Bringing Home the Christmas Tree"
71
3 Barbie dolls including Yuletide Romance, Victorian Elegance and Holiday Memories
72
Delicious Oysters gal oyster can Fisher Sanford VA VA 277
73
2 oyster cans gal one marked Fisher Bros Sanford VA VA 277 and other marked Hales Packing Co Grasonville MD 21638 MD 163
74
One Wilcox Crittenden & Co Hurricane tested boat light with red lense and a clear light
75
Lot of Cambridge MD items including Cambridge Past & Present book (burgundy), framed Cambridge town seal, and a WCEM ashtray
76
Lot of Cambridge MD items including Cambridge Past & Present book (blue), Rescue Fire Co Cats Meow, 52
nd
Firemans Convention mug and Journal of the Four Horseman of Cambridge
77
Cambridge MD small crock and a Trappe mug made by Rowe Pottery
78
Lot of 4 prints by Chesapeake Bay artist John W. Taylor
79
Small flowered vase, ginger jar with lid, Laughter, Love and Home light and a small urn with lid
80
Book "The Torch Has Passed"," John Fitzgerald Kennedy a Photographic Tribute" book, Elizabeth Dole autographed picture and Jeb Bush autograph
81
"Maryland A Pictorial History" book and two brass crabs one of which is marked 1
st
First National Bank of Maryland
82
Thomasville sofa 7 feet long, drop leaf end table, a chair with arms and cane sides and a brass table lamp
83
Lot including Sonoma twin comforter, two afghans, a tablecloth and a throw
84
Lot including small Fenton Bell Atlantic glass bell, Little Wanderer (damage) & Little Nurse figurines, Victorian bookends (damage to female) pig bank
85
Vaas digital camera spy watch, Wartech knife and a sand dollar of a pug
86
Lot including Fire Escape ladder, linens, rope, VHS tapes, Flowtron bug zapper, glasses and a mirror
87
Dirt Devil bagless extra light vacuum
88
Small wooden ships wheel 2 feet total diameter
89
Old Sea Captain statue 18" tall and Old Salty statue 16" tall
90
Derkee Marine Staten Island P Roberts Corp large boat light with red globe 23" overall length and a small brass divers helmet
91
Outdoor decorative fish 17" tall
92
Assorted lot of lighthouses and a slate lighthouse welcome sign
93
General Electric Ships Bell mantle clock (clock runs), brass propeller 12 RH 11 and two buoys
94
The Lindberg Line motorized authentic scale plastic construction model Chris Craft 40' Sport Fisherman (appears to have all parts)
95
5 framed and matted photos of the tall ships Amerigo Vespucci, Gorch Fock II, Danmark, Esmeralda (also one at night of Esmeralda)
96
Framed Pelican print SIGNED 4/89 JHG 23" X 29"
97
Lighthouse painting with seagulls 24" X 36" possibly signed Wilson
98
Signed painting of lighthouse and seagulls frame included in measurements 18" X 22"
99
Mole & Thomas 1918 "The Human Liberty Bell 25000 Officers & Men at Camp Dix, New Jersey" framed size 11 1/2" by 13"
100
2 pictures including one of a bus with graffitti and not in service and a flower picture
101
Marlin Model 336C 30/30 lever action rifle (still has tags on it)
102
Lot including flying birds, brass flying birds, brass duck trivet, a pewter plate SS James Makee and a birdbath stake
103
Wool rug 9' 11" by 14' 1" with beige, blue and peach colors
104
2 Green and tan rugs 7'11" by 10'8" with leaves design
105
Pine cabinet and contents including candles, candle holders, coasters and a small lamp
106
Victorian house picture by Ava Freeman
107
Hall Refrigerators/ovenware china made for General Electric
108
Lot including Chesapeake Bay spoon rest, cookie jar, owl napkin holder, toaster, can opener and kitchen utensils
109
Lot including Corning Ware baking or casserole dishes and Corelle plates, salad plates and saucers
110
Contents of cabinet including Tupperware canister set & measuring cups, Tupperware conatiners and plastic containers
111
3 pieces of Pyrex baking ware with lids
112
3 piece baking dish set
113
3 pieces of Pyrex baking ware with lids
114
Lot including Corning Ware baking dishes, small Pyrex baking dish, marmalede container with lid with birds and Pyrex lids
115
Contents of cabinet including roaster and pots and pans
116
2 box lot including flatware and knives
117
Contents of cabinet including soup bowls, Pyrex measuring cup & pie plate, plates and miscellaneous dishes
118
Lot of clear glass including two decanters, serving bowl and 6 etched wine glasses
119
Lot including 10 1/2" cast iron fry pan, Roseville pitcher with cracker handle, brass trivet, fondue set and a crock with a lid
120
Panel of stained glass with small crack on the green area
121
Games including Salisburyopoly, Scrabble, basket, cigar boxes, house plant, log carrier and Zenith VCR
122
Cast iron grill/griddle
123
Cresent 3 piece adjustable wrench and driver set (NIB)
124
Glass top dinnette set with 4 cane bottom and back chairs
125
Contents of cabinet including Rival crock pot, Aladdin dishes, glasses, cups, two pictures on wall and items above cabinets
126
Hamilton Beach microwave oven, metal Blue Winged Teal tray and a plastic turkey platter
127
7 pictures including waterman, Pledge of Alligence, lighthouse, and peppers and a small wall wreath
128
Set of wicker including a loveseat, 4 chairs and two small tables
129
2 rectangular cement white planters and 2 plastic round planters that look like cement
130
Gold framed beveled wall mirror 2'9" by 4'9"
131
Wicker head board with dresser with mirror and chest of drawers
132
Tan platform rocker/recliner, computer desk with stool and small table with lamp
133
Wrought iron and wood shelving corner unit with candles
134
C. McCormick "Bug Eye" oil painting 16 X 20
135
2 pictures including goose cross stitch and a gold framed photo of the Chesapeake Bay Bridge
136
Computer desk with stool, twin bed and a white dresser
137
2 Haier window air conditioners
138
2 Whirlpool window air conditioners
139
Solaris 3 piece cushion set and two other Solaris cushions
140
Zenith antique floor model radio
141
Oak framed mirror, sunshine style mirror, candy dish, half moon wall table and a one drawer stand
142
Peter Bell wall picture in gold frame
143
Sunflower picture in a gold frame 2'9" by 3'3"
144
Picture of a lighthouse and the coast M A Vessey and Robin Anderson Romm Art Editions print
145
Loveseat, quartz wall clock, Asfahan rug and a tan rug
146
2 pictures one of the beach by Lee Mothes the other a beach scene with boats by Klaus Grubel?
147
Beige loveseat, rush bottom rocker, 2 pictures of flowers and a photo of the setting sun by M. Warren
148
Contents of second floor closet including bath towels, sheets and miscellaneous linens
149
Old industrial light with red lense
150
Replica buoy number 5 24" tall
151
Roll top style desk, rush bottom chair, brass desk lamp, and lighthouse wall hanging
152
Occupied Japan glass boat and a boat shaped shelving unit 24" tall with two lighthouses and a boat captain
153
Bassett pine 5 drawer dresser and a small pine two door two drawer cabinet containing candles
154
2 Box lots including Johnny Carson VHS tapes, playing cards, Garmin, lighthouse Cats Meow, starfish, trout wall hanging
155
Gold framed wall mirror 2'11" by 2'5", gold velvet chair, wooden arm chair with gold upholstery and cane sides and a nautical wall hanging
156
3 box lots including a punchbowl set, small kitchen appliances, lamp, printers rack, folding portable desk and a Coleman cooler
157
Anchor nautical light, fish pillow, imitation docking or pilings and a fish net
158
Captains Quarters sign, wicker anchor, Size Does Matter fish wall hanging and a Welcome lighthouse plaque
159
Embassy paper shredder, Hunter box fan and one piece of slate 11" by 16"
160
Wooden sailing boat, small boat shaped picture frame and two sea gull decoys
161
Tonka "Hundred Years of The Phone at Home" truck, Ertl Bank of the Eastern Shore truck, a small brass sailboat and a antique fire engine lighter
162
Old Budweiser cans, Bokar Coffee tin and a 125 Years of Serving America A&P Coke bottle
163
Cobalt blue Hall tea pot with 4 cups and saucers
164
Three boat shaped wall display pieces and contents including lighthouses, lobster pot, trawler and dog. Tallest one is about 24"
165
5 lighthouses and one of them is lighted
166
Large ashytray stamped ER II with a note indicating it came off personal yacht of Queen Elizabeth II (cannot be verified)
167
Brass bell, old sea captain figurine and a wooden boat
168
3 Cape Hatteras lighthouse pictures (2 framed), lighthouse thermometer and a small oar painted with lighthouses
169
Lighthouse tapestry, Galley sign, lighthouse picture, red buoy and a wooden block
170
Lot including anchor line and chain, two brick doorstops, frog, luggage including Jordache
171
Lot including Chesapeake Bay Bridge Tunnel plate, Chesapeake Bay plate, Dorchester County plate, 2 brass plates made in England and two New York pictures by SF
172
Lot including fire escapr ladder, Totes remote control holder, personal fan and blanket
173
Willie & Millie penguins, miniature bottles, antique doll china and Occupied Japan frog with broken leg
174
Lot of games including Carrom game board, Trivial Pursuit, Scrabble, Pass Out, Upper Hand, $20,000 Pyramid
175
"Yachts of the Americas Cup" The Twelve Meters special edition by Thompson
176
Lot including Stetson Gun Club hat, Glen Daubach grilling set, Prudential bank, Halloween decoration, lamp and baskets
177
Chesapeake Bay Cove Point to Sandy Point Chart stamped 1966, 1957 Eastern Shore of Maryland map and a Elizabeth Horowitz boat poster
178
Card table, microwave cart, desk chair, Sharp television and a Sanyo VCR
179
Silver boat bell, small brass decorative bell, Nautical flad and a Crews Quarters sign
180
Computer stand, desk lamp and flip flop thermometer
181
Wooden framed mirror, oval framed mirror, beveled mirror and a Rugworx rug
182
Boat coffee table on stand 3'7" long
183
Antique flat top trunk made by William Sammler "The Old Reliable Manufacturer of Trunks" and table lamp
184
Old Wicker stlye chest, arm chair and patterned sleeper sofa with bamboo style sides
185
Antique green blanket chest 4'2" long by 2' wide
186
Lot of 4 pictures including 1937 Mount Vernon Ladies Association print, duck picture, goose picture and a John Moll Shucking House 86/1500
187
Sailboat tapestry, wrought iron plant stand and lighthouse bookends
188
Lot of old quilts, bedspreads and rug
189
Bunker Hill digital floor safe 1.5 cubic foot
190
Newark Trunk Co trunk 3'4" by 2'
191
Arthenware for Pier 1 slate color three mixing bowls
192
Large wall picture of street view of a town 4'8" by 3'7", mirror with flowers, and a mat
193
Tan wicker or bamboo chair and table
194
Ryobi 1600 PSI electric pressure washer
195
Two toolboxes one is Black & Decker other is full
196
White dresser, 2 beige end tables, 1 octogan shaped end table, foot stool, three table lamps and a floor lamp
197
Poulan 1.5 hp electric pole saw
198
6 foot wooden ladder, Wet/dry vac, Coleman cooler and a Galaxy circulating fan
199
Craftsman 1 hp blower, B&D 16" double edge trimmer and Eureka vacuum
200
Duraflame electric fireplace
201
Two wicker what not stands, black file cabinet with one drawer and a pine dresser
202
Lighthouse lot including two Lefton lighthouses and an centrummetal boat
203
Handcrafted TG Green Pottery England Cloverleaf bowl 13" diameter and a Mason Cash & Co England bowl 12" diameter
204
Danforth 13 S standard lightweight type anchor
205
Small 5 claw car or iron type anchor
206
6 claw car or iron type anchor
207
Yellow and red anchor
208
Large Danforth style boat anchor
209
2 brass boat propellers, anchor line and ice tongs
210
Lot including brass oyster, shorebird decoys, lighthouse candle, handled candy dishm Germany flower dish, shells and brass angel
211
Geese painted on slate from the Christ Church in St Michaels MD by Mary Etta Brightman and a sun wall hanging
212
Wooden box, linens including place mats, candles, candle warmer
213
Osterizer 10 speed blender, Hamilton Beach Blend Master, metal document box, Maxi Heat heater and a basket
214
Aladdin oil lamp 23 with Aladdin globe
215
4 apothecary jars with lids (One has chip on lip of jar)
216
Pair of Samari style knives 1'3" long and other 11 1/2"
217
Pair of Fostoria divided dishes one is 10 1/2" long other is 10" long
218
2 canoe shaped Fostoria dishes one is divided and a partial condiment set, Dishes are 12" and 11 3/4"
219
Large figural bird bath
220
Bird bath on a pedestal
221
Sheppards hook with a lighthouse bird feeder
223
BBQ grill and 4 outdoor chairs
224
Hose reel and 6 planters
225 Poulan Pro 550 push mower, aluminum ladder and planters
226 Pelican two man kayak
227 Aluminum extension ladder
228 Orange safety cones

RETURN