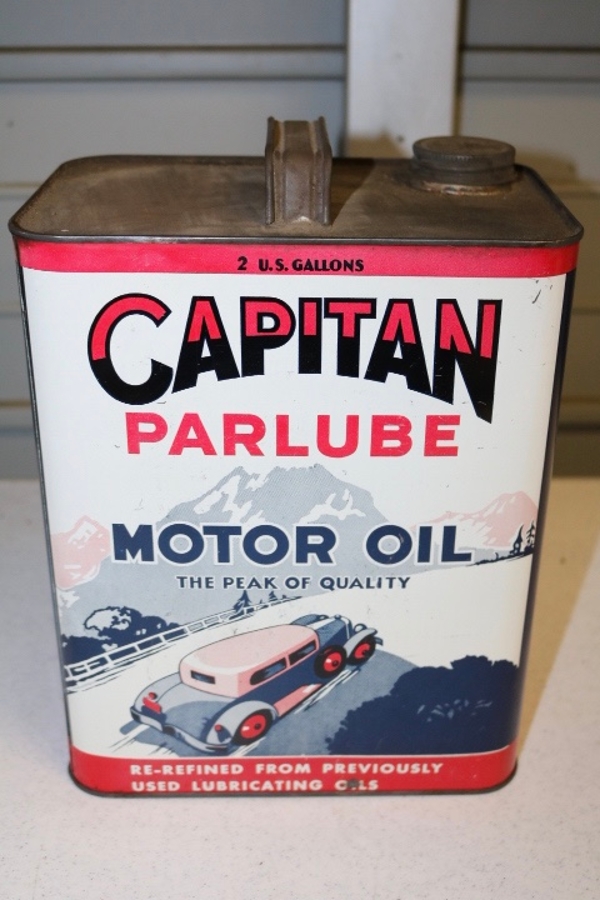 Petroliana, Toys and Collectibles Auction
April 3, 2019
28614 Ocean Gateway Salisbury, MD. 21801
ON-LINE ONLY AUCTION***ON-LINE ONLY AUCTION***ON-LINE ONLY AUCTION
INTERNET ONLY AUCTION - Auction runs from March 6, 2019 thru April 3, 2019. Bidding ends on April 3, 2019 starting at 5 PM.
PREVIEW DATE AND TIME - Wednesday, March 27, 2019 from 5 to 7 PM.
CHECKOUT DATE/TIME - Pick up date is Saturday, April 6, 2019 from 10 AM to 1 PM. No exceptions.
Location 28614 Ocean Gateway Salisbury, MD. 21801
This is an outstanding auction of quality petroliana items, antique toys, American folk art including black Americana and much more.
Additional information will be added soon as more items are being added.
1
Neon Products Co. vintage 1940's/50's G.E. Electronic Tubes clock (clock runs but doesn't light. 2 small holes in plastic in clear area inside the numbers)
2
Old The Planters Pennant Brand salted peanuts 10 pound tin
3
Larry Tawes Sr carving of a hanging dead pintail full size (has cracked wing on left side) signed & dated 1979
4
1950's Douglas Sky Rocket friction tin plane Line Mar Toys Japan B335 Navy on tail 18" long X 10 1/2" wide
5
Buddy L Firestone pick up truck 14" long
6
Sinclair 5 gallon oil can marked Emerald auto oil SAE 20 marked C.C. Co
8/23 on bottom
7
New RPM Motor Oil 5 quart can manufactured by The California Oil Company Barber, New Jersey
8
Boyce Moto - Meter Standard model thermometer radiator cap The Moto Meter Co, Inc Long Island City, NY mounted on a wooden base
9
WW II German dress bayonet with stag handle with scabbard marked Carl Eickhorn Solingen numbers match SKz 179 and a Nazi patch
10
Antique table top Victrola phonograph with oak base with blue metal Gramaphone and key
11
Antique salt glaze wash bowl set including a large and a small pitcher, wash bowl, soap dish and a tooth brush holder
12
Cast iron Gnome door stop holding lantern and keys 10" tall
13
Antique Spongeware wash bowl set including large pitcher, small pitcher (numerous cracks), wash bowl and shaving cup
14
Luzianne medium roast coffee and chicory 3 lb can Wm. B. Reily & Co New Orleans and Baltimore USA
15
3 Oilzum cans including HD #4 Lubricant 5 lb can, one quart SAE 50 and one lb white multi-purpose lubricant
16
Oilzum Bar & Chain Oil one gallon can
17
1920's Gulf Supreme Auto Oil 5 gallon oil can nice early can
18
OK Super Refined Motor Oil Can 2 gallons Philadelphia, PA.
19
Capitan Parlube Motor Oil Can 2 U.S. gallons Holmes, PA.
20
Vintage Porcelain Prestone Anti-Freeze You're Safe and You Know It thermometer
21
Lot of 37 Hot Wheels style toy cars including Inbrima Matchbox 33 Datsun 126X, 1968 Custom VW Aqua Hong Kong, Corgi Juniors and more contained in Miniature Car Collectors show case
22
Antique Wyandotte pressed steel antique toy airplane with wooden wheels 1930's era 12" long X 18" wide
23
1940's Roseville Pottery Fuchsia Brown console or centerpiece inscribed 351-10" on bottom
24
Roseville Pottery Blue Pine Cone handled bowl inscribed on bottom 321-9"
25
Roseville Pottery Blue Pine Cone handled mug inscribed on bottom 124
26
Roseville Pottery Fuchsia blue jardiniere vase inscribed on bottom 645-4
27
Roseville Pottery Blue Pine Cone planter inscribed on bottom 456-6"
28
Wyandotte pressed steel red and black stake body truck with wooden tires 15" overall length
29
HTC Japan tin Fiat 750 Abarth Pinin Farina racer with friction motor 1950's
30
Vintage Marx Walt Disney Parade Car with figures 1950's
31
1950's Coca Cola bottle shaped thermometer working condition marked Robertson made in USA on bottom
32
Antique Brass Gun Powder Flask James Dixon & Sons Sheffield England
33
Vintage U.S. Navy ships clock Chelsea Clock Co Boston Ser. No. 59639E with key (set the time and it ran)
34
Pair of Pintail cork hunting decoys full size
35
3 Pintail cork hunting decoys full size (damage to both hens but still appealing)
36
Cork goose decoy with wooden head
37
Vintage Planters Peanut glass jar Mr. Peanut (no crack there is a swirl in the glass)
38
Planters Pennant 5c Salted Peanuts jar with Mr Peanut and peanut on lid
39
1994 Longaberger JW Collection Umbrella Basket with wrought iron stand and plastic liner
40
2 1997 Longaberger Collector's Club Baskets with liners and protectors
41
Longaberger 1995 Fruit Basket
42
1998 Longaberger Traditions Collection Hospitality Basket with liner and protector
43
1996 Longaberger Traditions Collection Community Basket with liner and protector
44
Porcelain No Smoking Property of Continental Oil Co sign mounted on wood
45
Schmidt's of Philadelphia Beer - Ale Brewers since 1860 Clock Tel A Sign Co Inc (clock runs and it lights)
46
Chiko Mercedes Benz 300 SE friction toy in box 24" long (Excellent condition)
47
Antique Hubley cast iron door stop black and white flower pot with nasturtium flowers inscribed 221 on back
48
Antique Hubley Cocker Spaniel cast iron door stop 6 1/2" long 4 1/2" tall
49
Ferdinand Strauss Inter-state Bus 98 Mechanical Tin Toy 1920's missing rear steps
50
Tin friction car convertible made in Japan
51
Marx Balloon tin wind up police motorcycle 1930's - 40's
52
Metal Craft Corp Coca Cola pressed steel truck with 10 Coca Cola bottles
53
Princess Theatre Princess Anne, MD movie poster framed
54
Old Ballot box from Somerset County MD with ballots inside from Nov 4, 1924 election Reinle Bros Store and Office Fixtures Baltimore, MD (bottom glass cracked)
55
Clifton W. Brasure Feed, Coal & Poultry Supplies wooden thermometer phone Rodney 2161 Frankford, DE 12" long
56
2 M J Hummel figurines girl marked 197 Germany approx 6 1/2" tall boy marked 12/I W. Germany 5 1/2" tall
57
2 M J Hummel Figurines "Serenade" W Germany 5" tall, "Baker" W Germany 128 5" tall and a Napco figurine marked "Bedtime"
58
3 M J Hummel figurines "Village Boy" W Germany 4" tall, "Little Helper" W Germany 4" tall, and Boy with Horse W Germany 3 1/2" tall
59
2 M J Hummel figurines "Merry Wanderer" W Germany 5" tall and "Boy W/Toothache" W Germany 5 1/2" tall
60
Vintage Bubble Up Wake Up Drink Up metal thermometer B6 2001 on bottom 21" tall thermometer works
61
Chestnut Farms H. S. Lowe & Son Delmar DEL. Pint milk bottle
62
Johnson & Fields Salisbury, MD bottle 630 imprinted on bottom
63
Oak Grove Dairy milk bottle Your Neighborhood Dairy Health Dept Permit 2741 with acorns near the lip of the bottle and a W inscribed on the bottom
64
Vintage Buddy L Pick Up Truck with Dump Box and Ol Buddys Pie delivery truck (damage driver side front bumper)
65
Antique pressed steel truck with drop tail gate and cast iron wheels 14" long
66
Structo red dump body truck 17 1/2" long
67
Antique Roadster green, yellow and gray with driver pressed steel friction toy (works) approx 18" long
68
Marx Speed King tin windup race car 16 1/2" long
69
Marx Rocket Racer tin windup race car with driver American made 16 1/2" long
70
Vintage 1960's Golden Jet tin friction #18 race car by Bandai Japan 12 1/2" long
71
Golden Jet Racer #10 Nishimura Japan tin friction race car 10" long
72
Auto - Lite Batteries With Staful Power Bond by Tel-a-sign Inc 19 1/2"
diameter light works clock did not
73
Richlube Motor Oil five US quarts metal can Pennsylvania Premium Grade
74
Sinclair Opaline Motor Oil 5 quart can
75
Veedol Motor Oil Premium Quality 100% Pennsylvania 5 quart can Tide Water Associated Oil Company
76
Pioneer anti-rust Anti-Freeze one gallon can Snow Man with gun and badge logo Pioneer Oil Company Philadelphia, PA.
77
1935 Flotex Snowman Anti-Freeze can one gallon
78
2 Flotex Snowman Anti-Freeze quart cans one is full and one empty
79
3 Sunoco cans including Anti-Fouling Outboard Motor Oil quart (full) and 2 Automotive Lubricant one pound cans (one full one partially full)
80
Liberty Motor Oil 2 gallon can 2000 mile guarantee 100% pure paraffine base Radbill Oil Company Philadelphia, Penna
81
Sinclair Gasoline Porcelain Enameled Pump Plate sign stamped SPS-61 on back 12" wide X 13 1/2" long
82
1950's Pennzoil "Be Oil Wise" one quart motor oil can
83
Amoco Automatic Transmission Fluid Type A one gallon can partially full and 1940's Amoco French Dry Cleaner one gallon can
84
Indian Head Chief Permatex Hydraulic Brake Fluid pint can
85
Tiger Bright Sweet Chewing Tobacco 5 cent packages 5 pound can 12" tall
86
Hollanders Everything For Less (Lou, Ted, Al) bulb kit tin, Tung-Sol Automobile Lamp Bulbs tin and The Pep Boys (Manny, Moe, Jack) bulb kit tin
87
Vintage 1973 Groucho Marx chalkware figurine 16" tall by Esco Products with glasses
88
Heavy Bronze statue of Chinese Warrior on Horse 12" long 9" tall
89
Metal St. Bernard or Newfoundland dog that once held a clock 11" long X 8" tall
90
Blue/gray 3 gal stoneware crock with ears stamped J.F. Jester Dealer in Dry Goods, Drugs, Groceries & G Nanticoke Point, MD 14" tall
91
Rooster wall hanging match holder marked PY and a hanging SALT box made in Japan
92
Tuttle"s Family Elixir Kills Pain Has No Equal Rheumatism Lumbago cardboard sign Buck Printing Company Boston approx 30" wide X 47" tall
93
Roseville Pottery Fuchsia Ice-Lip pitcher inscribed on bottom 1322 circa 1930's
94
Roseville Pottery Fuchsia jardiniere vase inscribed on bottom 645-4
95
Washington Inaugurated President of the US April 30, 1789 hatchet
96
Antique wooden Express wagon marked P M Co (Paris Manufacturing Co South Paris ME) #47 with James G painted on bottom
97
Antique Buffalo cast iron bank 4 1/2" long X 3" tall
98
Pepsi vintage enamel say "Pepsi, please" thermometer square 1960's-70's
99
Buddy L International Dump Truck 20" long
100
Buddy L green and white pick-up with boat trailer and Tonka Clipper boat
101
Vintage Woods Mechanical Toys Girard Model Works tin toy airplane circa 1919 (wing looks newer)
102
Straco tin Japan Bristol Bulldog Airplane in original box
103
Vintage Wyandotte Van Lines Coast to Coast old pressed steel and tin truck and trailer 8" long
104
Marx tin toy wind up airplane with wooden wheels (missing propeller) and a Marx tin hanger
105
Vintage Wyandotte pressed steel car with pressed steel trailer (wooden wheels on trailer)
106
1930 Keystone Rapid-Fire Tri-Motor Air Mail airplane NX 271 24" X 24"
107
Nylint W.T Grant Farms Farm Set with most animals (in original box)
108
Shirley Temple made by Ideal stamped ST-12-N on back eyes open and close
109
Shirley Temple made by Ideal stamped ST-12 on back of head dress marked hand made by Fannie Bialek eyes open and close
110
1930's Barnacle Bill tin wind up character toy Popeye type character possibly J Chein 6" tall
111
Marx 1939 Pinocchio Tin Litho Windup Walker Toy Walt Disney Ent. 8 1/2"
tall
112
Old Sampler "Modesty is forever the glory of a maid" with Sarah 1910 tag framed 14" X 9 1/2"
113
Old wooden butter mold with wheat stamp has a knob on handle block is 4 1/4" wide X 4 1/4" tall Total height 7" tall sitting on table
114
Old wooden butter mold with acorn stamp box is 4 1/4" X 3 1/4" total height 4 1/4"
115
Sevaes wash bowl set trimmed in gold including a large and a small pitcher, wash bowl, hair receiver, small handled mug and a tooth brush holder
116
Vintage Rotate O Matic Super Astronaut tin toy battery operated robot (works) made in Japan
117
Vintage Horikawa Piston Robot battery operated (lights up but didn't move)
118
Toy outboard motor (worked but had to jiggle the switch on the motor)
119
The Three Stooges Animated Golf Scene 2002 new in box (some damage to plastic of box)
120
Antique wooden goose decoy with GRA branded in the bottom and WHC carved into bottom 23" long
121
Wildfowler goose decoy with stamp on bottom 22" long
122
Old wooden shorebird decoy on wooden base with tack eyes
123
3 framed drawings of wood ducks one signed Peg 01 and one does not have glass in frame 16" X 13" looks like they are done in chalk
124
Framed documentation from Wilson County Alabama 1839 of property appraisal including farm workers and property (black memorabilia) (framed front & back)
125
Mobil Oil Outboard Socony Mobil Oil Company 2.5 gal can with pour spout
126
Kendall The 2000 Mile Oil one quart glass jar Bradford, PA
127
Texaco Outboard Motor Oil 1950's green glass pint jar
128
Texaco Outboard Motor Oil SAE 30 quart can
129
Quaker State Motor Oil glass quart bottle
130
Rare 1950's Kendall The 2000 Mile Oil 5 quart can
131
Kendall Kenlube Grease 5 lb can and Kendall Kenlube Grease 16 oz can (both full)
132
Atlantic Outboard Motor Oil quart can
133
Valvoline Outboard Motor Oil quart can and Mobil Liquid Burner Cleaner pint can
134
Socony-Vacuum Bug-a-boo quart can The Super Insect Spray
135
Firestone Touch Up Enamel Black 6 oz can, Texaco Home Lubricant can and a Whiz Fire Extinguisher Fluid quart can
136
Gulfpride Motor The World's Finest Motor Oil five quart can and a Gulfpride Motor 5 quart can
137
Lot of Hudson Motor Car Co accessories including Polishing Cloth tin (with cloth), Tar and Road Oil Remover, Hudsonite Clutch Compound, Hudson Sealer (still in wrapper) and Hudson Body Lacquer (still in wrapper)
138
2 Hudson Motor Car Co made in Detroit USA center caps
139
Marigold Carnival Glass punch bowl with two cups
140
2 Anchor Hocking Iridescent Bubble Glass bowls, 6 Fire King plates (1 chipped) and 2 cups and a scalloped top bowl
141
Antique Roseville Pottery Grazing Cow stoneware pitcher (chip on pour spout) and a figural bowl made in Austria
142
Standing rooster candy dish 9" tall
143
Pair of Folk Art wooden figures playing music approx 25" tall (Possibly from Trimper's Amusements in Ocean City, MD)
144
Esslinger's Beer in Bottles Postal Telegraph clock by Hammond Clock Company flaking on clock face (needs to be wired) approx 20" diameter in back
145
Red satin glass lamp with Success on turn knob
146
Black Starr & Gorham 8 days Swiss clock in travel case marked S.K. Jr. April 24, 1948
147
Line MAR Walt Disney Productions Disney Flivver tin litho car (missing driver's head)
148
Carl O'Callaghan Racing Stable We Feed & Recommend Purina Feeds metal sign one sided 48" X 30"
149
Tramp Art picture frame 13 1/4" X 17"
150
Booster Motor Oil 5 gallon can 100% pure Pennsylvania Oil Booster Chemical & Engineering Co Baltimore, MD
151
1940's John Turner Mobile Steam Shovel Steel Truck Smiling Boy Decal approx 16 1/2" with shovel folded on top of truck Wapakoneta, Ohio
152
1950's Buddy L Pressed Steel Coca Cola Truck with hand carts
153
1930's Marx Range Rider tin lithograph wind up toy (mechanism rocks back and forth but does not push horse)
154
1937 Ideal Toys Walt Disney wooden jointed Pinocchio doll
155
Dri-Vit Remote Control Truck made by L. N. Schwien Engineering Co Los Angeles, Calif cast aluminum truck with transformer and forward and reverse (truck works)
156
Lot of 5 U.S.S. Snyder DE-745 floaty pens (green, burgundy & blue)
157
Antique 1930's Louis Marx & Co New York Busy Bridge Tin Wind Up Toy (needs new wire)
158
Structo Toys Pressed Steel Diamond T tractor and trailer 1940's-50's
159
Lot of 13 Pez Dispensers including Fred Flintstone, Pebbles, Dino, Batman, Wonder Woman and more and a 1995 Longaberger Cancer Basket
160
Brevet Demande' Grand Prix tin raceway with 3 race cars made in Western Germany
161
3 Goebel W Germany Co-Boy figurines including Carl, Mike and Monty
162
3 Goebel W Germany Co-Boy figurines including Fips, Mike and Petri
163
3 Goebel W Germany Co-Boy figurines including Sam, Plum and Jack
164
4 Goebel W Germany Co-Boy figurines including Robby, Fritz, Tom, and The Merry
165
4 Goebel W Germany Co-Boy figurines including Mark, Brum, Utz and Kuni
166
Genuine Ford Parts two sided porcelain sign marked Property of Ford Motor Company on one side only no sign company maker listed approx 24" X 17"
167
Old Pressed Steel Fire Truck with Pumper wooden handle 14" long
B1277
168
Antique Pressed Steel Friction Toy with driver with RK decal on side 14" long
169
Antique Pressed Steel Fire Truck yellow, red and green with pumper wooden handle 14" long
170
Ahmeek the Beaver Animate Toy pat USA June 20, 1916 circa 1920's with original box
171
Black Americana lot including A Loaded Pair of Dice negro babies vintage postcard framed, Helmes Railroad Snuff card framed and Watermelon Jake framed postcard
172
Black Americana lot including Uncle Tom's Cabin, Little EB Snow postcard, M Barnett the old slave block postcard and little girl in a chair card
173
Black Americana "Dar ain't no flies on us" Sure Catch sticky fly paper Ehrhart, Conrad & Co Hanover PA advertising card in wooden frame approx 8" X 11"
174
Black Americana A Darky's Prayer, Florida and There's No Kick Comin postcards framed
175
Black Americana 74 No Fudging and Give Us De Rine copyright 1901 postcards framed and A Sudden Rise in Wool card framed
176
Black Americana Helmes Snuff Nuptials and Merry Household advertising cards framed
177
Jack Dempsey and Packey O'Gatty 1920 framed photo appears to be signed "To my pal Frankie Geuaro with my best wishes Packey" frame 7" X 9"
178
Swift & Company with Swifts Little Cook Premium Ham and Bacon advertising by N.A. Taroop framed 17 1/2" X 13 1/2"
179
Rare 1950's Line Mar Toys Rattle Trap old jalopy roadster friction toy friction works approx 4 3/4" by 2 1/2"
180
Antique oil can 7" tall at spout
181
2002 Premiere Edition Policeman Popeye (NIB), Popeye bendable figure boxed set (NIB) and Coca Cola Splash Barbie (NIB)
182
Berry Brothers Lionoil Finishes Clear established 1858 1/4 gallon can
183
Paya Spain limousine chauffeur tin wind up toy car tag I-972 10" long and Paya Taxi tin red classic 8" long
184
Modern toy lot including 5 Clown Drummer made in China and 9 Baby'Bot mechanical wind up toys made in China
185
Modern toy lot including 1 Roby Robot, 2 Galaxy Robots and 4 Planet Robots made in China
186
Modern toy lot including 2 Space Man robots, 2 red robots, Thunder Robot and Piston Action Robot made in China
187
Universal Studios Monsters 1991 the Wolfman, the Creature from the Black Lagoon and the Mummy made in Japan
188
Lost in Space plastic assembly kits by Polar Lights 1 Robot and 3 Cyclops (all NIB)
189
Lot of modern toys including 1990 DC Comics The Joker, The Mask with pop out eyes and tongue, Dr Seuss' Cat in the Hat, Yabba Dabba Doo Fred and the Grinch
190
Star Wars Return of the Jedi Galactic Emperor & Wicket W. Warrick designed by Sigma
191
Modern toys including tin wind up soldier, Yogi wind up figurines, Jeep Loco made in Argentina, Popeye bendable toys, Venus robot, smoking camel and more
192
Victorian womens high top leather shoes marked E Homer White Shoe Co Salisbury, MD stamped inside 163 74860
193
Antique Victorian high top two tone button up shoes marked inside 4 1/2a
355-87 317
194
Antique Victorian high top two tone lace up shoes marked inside 6 45432
195
Box lot antique shoes including childs boots, Victorian button up boots, lace up shoe with heel and more
196
Fossil Circus Clown mechanical wind up toy with pocket watch
197
Antique fire truck toy with wooden ladders 21" long
198
Line Mar Toys Snake Charmer with smoke and musical flute with original box
199
Hand made wooden Ford truck with stake body, metal bumpers, doors that open with a handle, hood opens to display motor 54" long
200
GI Joe Rescue Copter with original box
201
GI JoeMobile Support Vehicle with original box 1972
202
GI Joe Headquarters playset 1970's
203
GI Joe Adventure Team Fate of the Trouble Shooter
204
GI Joe Adventure Team Vehicle
206
GI Joe Adventure Team Sea Wolf Submarine
207
GI Joe gray helicopter and blue underwater toy and a green 6 wheel toy made by L.J.N. Toys
208
Hasbro GI Joe talking action figure (working condition)
209
Lot of 4 GI Joe action figures (copyright 1964)
210
Large assortment of GI Joe uniforms, guns, helmets and more in a green cardboard type GI Joe chest
211
Large assortment GI Joe clothes contained in a green plastic toy locker
212
Vintage 1960's GI Joe inflatable aircraft carrier
213
1964 Bionic GI Joe figure
214
Assortment of GI Joe accessories and male doll clothes, boots, helmets and more
215
Six Million Dollar Man with push button in back and Bionic Transport Repair Station
216
Box lot including male doll figures one marked 1968 Mattel and accessories including shark, manta ray, squid, first aid box and more
217
Box lot plastic molded animals, cavemen and African pieces
218
GI Joe Turbo Swamp Craft
219
Big Jim Boat and Buggy set blue dune buggy and boat and motor with trailer with original box
220
Big Jim Rescue Rig circa 1971
221
Big Jim Sports Camper circa 1970
222
Box lot including 1971 Mattel figures and miscellaneous accessories including GI Joe clothes, giant clam shells, and more
223
Box lot of figures including Captain America, Wonder Woman, Superman, Spiderman, Cochise and more (Mego Corp)
224
Vintage 1970's Mego STAR TREK USS ENTERPRISE playset with Captain Kirk and Spock
225
1969 Ideal POWER Mite workshop with miniature power tools
226
Box lot plastic Army trucks, tanks, cannons and more
227
GI Joe Adventure Team Training Center Tower and misc parts
228
Evel Knievel Stunt Cycle and Launcher with second motorcycle and Evel figure (launcher works)
229
1993 Tyco Gorzak electronic monster
230
Duke Rescue Unit and Duke the German Sheppard (One leg is off) and two space toys and figures and box with some GI Joe accessories
231
Vintage 1944 Little Lulu Doll with purse and original tag made by Marge with stand
232
Marx 1939 McCarthy Inc Mortimer Snerd wind up tin litho toy (works when no pressure on feet)
233
Antique 1915 - 20's Charlie Chaplin wind up tin litho toy (works with little assistance)
234
Wooden bi-fold Ronald Moore Auctioneer sign 57" tall
235
1950's Police Patrol No. 3 Motorcycle Japan by Nomura Toys with whistle
236
1950's Nomura Winkey Eyed Barber Bear battery operated toy (mirror detached)
237
Marx Tin Litho Sam the Gardener wind up toy (working condition)
238
Jumping Clown tin wind up Motorcycle toy Sato Japan (working condition)
239
Vintage 1957 Happy Chick tin litho friction toy by Yonezawa of Japan (working condition)
240
Jenny the Balking Mule tin wind up toy by Ferdinand Strauss (works with a little assistance)
241
Cast iron Chicken Man black Americana dime bank 5 1/4" tall
242
Vintage 1950's Tin mechanical wind up Hunting Dog toy (wheel off one leg, tail loose)
243
Powerarm Barbells weight lifting dog battery operated toy by Cragstan of Japan
244
Dancing Sam black mechanical tap dancing tin toy S & E Japan (working condition)
245
W.T. Willey canning tickets 2 quarts, 3 quarts, 4 quarts, 8 quarts, 25 quarts, 50 quarts and more
246
H.M. Parrott canning tickets 1 quart, 2 quarts, 4 quarts, 6 quarts, 8 quarts, 10 quarts and more
247
Suzanne Original 21" Mohair Teddy Bear fully jointed
248
Jointed monkey wearing red vest with label M130 Ross & Ross Oakland Cal
249
Antique wind up alligator toy with wooden bottom, tail and bottom lip 12" long
250
Boob McNutt Tin Wind Up Toy R.L. Goldberg (working condition)
251
Louis Marx & Co Red the Ice-Man Tin Wind Up Toy (working condition)
252
Grand Pa's New Car 1910 Bong tin wind up toy (working condition)
253
Marvel Funeral Directors phone 92 Delmar, DEL thermometer 5" tall
254
1930 Vintage Arcade Balloon 13" Cast Iron 6 Fireman Model Pumper Fire Truck
255
Pair of turtles made into ashtrays
256
Carnival Glass Scalloped Top Dish 9" diameter
257
Parlour Lamp Base turn knob marked made in U.S. of America
258
Mardi Gras? Serving bowl set with 2 12" bowls one is clear and other red and 8 small 6" dishes matching set
259
Set of miniature agate ware including tea pot, cups, saucers, small pitchers
260
Original Doll carrying IGA Foodliner bags signed Lynn Daley 1984

RETURN