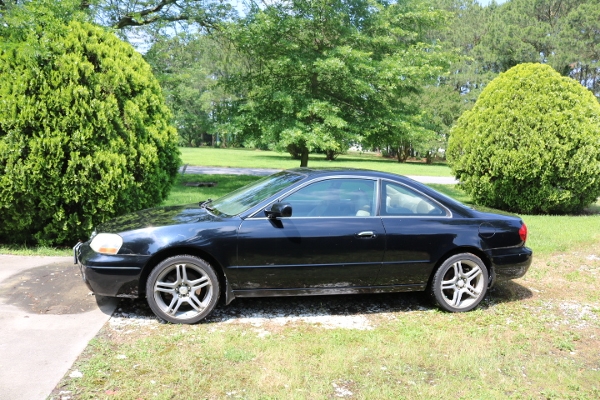 Crisfield Estate Auction Grover Palmer
July 3, 2019
4337 Cullen Parkway Crisfield, MD 21817
ON-LINE ONLY***ON-LINE ONLY***ON-LINE ONLY***
INTERNET ONLY AUCTION Auction runs June 3, 2019 thru July 3, 2019. Bidding ends on July 3 starting at 5 PM.
PREVIEW DATE & TIME Tuesday, June 25, 2019 5 to 7 PM.
CHECKOUT DATE/TIME Pick up date is Saturday, July 6, 2019 from 12 to 3 PM. No exceptions.
LOCATION 4337 Cullen Parkway Crisfield, MD. 21817
1
Oak Wall Hanging Hat Rack
2
Harbor Scene Framed Picture by DLT 18 3/4" X 22 1/2"
3
Small Blue Rounded Top Steamers Trunk 26" X 13" (no key to open)
4
Shop Vac 14 gal 4.5 horsepower (worked when tested)
5
Emerseon Electric Roll About Circulator Fan (worked when tested)
6
Heisey Green Depression Handled Ice Bucket (mold line on bottom)
7
Pink Depression Scalloped Top Vase 5 1/2" tall 8 1/4" diameter (mold lines on bottom)
8
Brass Boat Bell 5" tall 4 3/4" diameter
9
Native American Decorative Canoe with Bear Scene 10 1/4" long
10
Bronze of a Retriever with a Duck 9" long (small age crack on back)
11
Bronze Pestal & Mortar inscribed RX Secundum Artem and Coricidin
12
Bronze Pestal & Mortar inscribed Cosmas & Damian 350 A.D., RX and Secundum Artem and Coricidin on Wooden Pestal
13
Decorative Elephant 9" long 5" tall (surface scratched to white in couple areas)
14
Brass Lot including Lamp Base, Potpourri Container with Lid, Candleholder and Ashtray, Safety Razor, Hatchet with Screwdriver and Silverplate Pitcher
15
Contents of 3 Cabinets including 2 Criterion 100A Speakers, large assortment 7 inch reel tapes, Cassettes, VCR tapes, Metal Box Containing Locks(1 Medeco) and more
16
Lenox "Wagon of Surprise", Lenox Dog and a Lenox Glass Goose Ornament
17
Lot including Yellow Tinted Bowl, Pitcher with Yellow Tinted Bottom, Duck Planter, Duck Gravy Dish and a Duck Lint Brush
18
Lot including Brass Dog, Brass Oriental Insense Burner with Fu Dog, Gold Potpourri Holder and a Brass Candle Holder
19
6 Dog Figurines including Lenox Yellow Lab, Yellow lab puppy, 2 Black Labs, Sandicast "Snoring" Pug and a Brown and Black Dog
20
Cast Iron Pheasant Flower Frog/Insense Burner made in Japan
21
Miniature Carved Sandpiper on Wooden Base and a Miniature Sea Gull Handcarving by Whitton
22
Wooden items including Falcon, Fish, Dove and a Plastic Standing Duck
23
Hummel "Little Pharmicist" (pencil tip broken), Bronze Femaie, Nude Pottery Piece, and an African Wooden Figurine
24
Elephant Insense Pot made in Paris, Brass Crab, 2 Temple Insense Burners and a Candleholder with matches
25
Maddock & Co Burslem England Royal Stone China Pitcher 8 1/2" tall (Small age crack visible where handle meets pitcher) and a Pitcher with Flower Decorations 9 1/2" tall
26
Upper Bay Swimming Canvasback Decoy Full Size Branded DLF (age crack on bottom)
28
Wooden Duck Decoy with Black head and Tail
29
Rattlesnake Head Display
31
Pair Cobalt Blue Vases 9" tall and an Ceramic Jar with Opobelsa written on it (age cracks in glaze)
32
Wooden Oriental Fu Dog Army Security Agency Field Station Misawa
33
Vintage lot including Twinplex Pencil Sharpener, Bates Numbering Machine and a Tatum Buddy Stapler
34
Westclox Big Ben De Luxe Clock RD 1927 on bottom (clock operated when tested)
35
3 Wooden Shovels made in Japan, a Woden Viking and a Wooden Back Scratcher
36
Lot including Vintage Gear Shift Knob, Kaleidoscope, 2 foot ruler, Wooden Pumpkin Dish with Lid and a Small Framed Mirror
37
Akai GXC 735D Quick Reverse Stereo Cassette Deck (no power cord)
38
Over 70 Music CD's by Various Artist
39
Akai GX 280D Reel to Reel Glass & X'Tal Ferrite Head (Lite up when tested. Front plastic cover cracked)
40
Large Assortment of Albums Various Genre's of Music 2 stacks 3 feet high and 2 stacks 1 foot high
41
4 Pottery Figurines White, Red and Green (Possibly Southwestern Art)
42
Old School Bell, Metal Elephant and 3 Owl Figurines (2 are Franklin Mint)
43
BIC Belt Drive 980 Turntable Multiple Play (Came on and arm moved when tested) and a Discwasher Brand Record Cleaning System
44
4 Shelves of Books including Cook Books, Historic Places, National Parks and More
45
Yamaha RX 460 Tuner (lite up when tested) and a Yamaha CDC 635 Compact Disc Player (lite up when tested but did not open) and 2 remotes
46
Lure Stop Casting Reel, Brass Hand Pump, Pewter Peanut, Brass Trinket Box, Georgia Bulldog Beveled Mirror and a Brass Lid
47
DVD and VHS Tapes including Forrest Gump, Saving Private Ryan, Gone With the Wind and more, Labrador Retriever, Alabaster Toucan, Bear and Raccoon and an Angel Frame
48
Kellogg Brass Candlestick Phone 11 1/2" tall
49
Anchor Steam Beer Made in San Francisco since 1896 Framed Mirror 45 1/2" X 35 1/2"
50
Empire Period 6 Drawer Dresser
51
A. Taylor Yellow Lab Picture With a Flying Mallard 897/980 18" X 22"
52
M. Brice Print of a Lion's Head 15 1/2" X 18 1/2"
53
Pair of Allison's Acoustics, Inc Floor Model Speakers, Wooden Trash Can with Lions Head and Speaker Wire
54
Statue of Liberty Centennial Wall Clock 1886 - 1986
55
Zenith Humidty Control (ran when plugged in but couldn't cut off and Coffee Table with Drawer
56
Backwater Bass by George Kruth Danbury Mint
57
Coca Cola Bottle Shaped Termometer (no thermometer) little longer than 16 1/2"
58
Emerson Green Leather Sofa
59
Pair of Meridan by Drexel End Tables
60
1972 Book of United Nations Commemorative Medals Series 1 thru 5 Sterling Silver
61
1974 Book of United Nations Commemorative Medals Series 1 thru 5 Sterling Silver
62
Plume & Atwood Manufacturing Co Weighted Nautical Lamps (rust in areas)
63
Coca Cola Dispenser made by Dole Citation model
64
Panasonic KX-TG744 Cordless Telephone with Digital Answering Machine 4 handsets New In Box
65
EdenPURE Gen 3 Quartz Infrared Portable Heater Model 1000 with Remote New in Box
66
Dr. Scholl's Foot Comforter With Heat (In wrapper that was opened but looks new)
67
Mrs. Kitching's Smith Island Cookbook (autographed) and a Duncan Hines Adventures in Good Cooking Cookbook
68
3 Cookbooks Cooking with Crab, The Chesapeake Bay Fish & Fowl Cookbook and The Chesapeake Cookbook
69
Lot of 8 Cookbooks Galloping Gourmet, Our Best Recipes, Fish & Seafood, Microwave Cookery and Salad Cookbooks
70
Framed G. Leo Lawson Etching of a Mallard Drake and a Goose Wall Plaque
71
Brown La Z Boy Recliner
72
Softline Italy Foot Stool
73
Framed print of dogs in creek bed
74
C Keith Whitelock watercolor of geese flying over skipjack
75
Samsung curved edge television 54"
76
Ernest Leitz GMBH Wetzlar Germany Microscope SM
77
Mintek DVD 2100 and a Sony SLV N50 VHS (was hooked up to television when unplugged)
78
Pair of copper boat lanterns marked Port and Starboard (starboard has small oil lamp inside) 12 1/2" tall
79
Copper boat lantern marked Mast Head, Port and Starboard (with oil lamp insert) 13 1/2" tall
80
Pair of oversized sleeping blackduck decoys by J.H. Whitney
81
Large pottery whiskey style jug
82
Fireplace screen and anchor andirons
83
Pine framed wall mirror 46" X 37"
85
Hankscraft Pottery pink clown decanter
86
Large framed picture of flying mallards by Bernard 44" X 32"
87
Lot including Casapupo of London decanter, pitcher, cream and sugar, 2 glasses with small olive forks possibly silver
88
Rays Seafood Fresh Oysters can MD 570
89
Cast iron cricket bootjack
90
Lot including basket with fireplace tools, homemade brooms, lamps, lantern, small brass anchor and cleat and more
91
Vizio HDMI television 32"
92
Bar stool, brown foot stool or ottoman and a Mohawk Redding Black floor rug 25" 90"
93
Fringed Floor rug 34 1/2" X 75" with red and green
94
Floor rug with green and pink 63" X 98", bunny rug, a green floral rug 47" X 72" and a small brown rug with circles
95
Alice in Wonderland by Lewis Carroll copyright 1923 published by J.H. Sears & Company Inc New York
96
1969 Delmarva Poultry Industry, Inc National Chicken Cooking Contest Recipes
97
2 books including Collecting Antique Bird Decoys and Duck Calls 2
nd
edition and Scow Cooks cookbook (Sailing Club of Washington)
98
2 box lots including pictures, mirror, spoon from Readers Digest, black weight, Pyrex Graduate cone shaped beaker (NIB) and Eagle violin strings
100
Weights from 4 pounds to 2/10 of a pound and a 2000 g weight
101
Griswold number 34 Plet Pan
102
2 Cast iron fry pans including Wagners 1891 Original 13 3/8" skillet and a Wagner Ware? Skillet marked 8
103
2 Cast iron plates 11" long
104
2 Cast iron fry pans one marked Wagner Ware 8" skillet with a 5 on the handle and a Wagners 1891 Original 6 1/2" skillet
105
2 Cast iron fry pans including Wagners 1891 Original 10 1/2" skillet and a pancake skillet marked with a raised 7
106
Lodge 927C2 cast iron corm bread mold for 9
107
Griswold hinged lid only 2595 Erie PA
108
2 Cast iron fry pans Wagners 1891 Original 8 inch skillets
109
Vintage Cast iron 9" Chef Skillet frying pan Wagner?
110
Cast iron 10 1/4" griddle marked with a D with 9 on the handle
111
2 Cast iron Wagner Ware Sydney O 1053 skillets marked with a 3 on the handle
112
3 Cast iron fry pans one is marked 8_3G on the back6 1/2" diameter and the other two are marked 3 S with a X near the top 6 1/4" diameter
113
Vintage corn bread skillet
114
Cast iron fry pan marked 8 SK made in USA D1
115
Griswold No 8 Self Basting Skillet Cover
116
Griswold Cast iron skillet 9 Erie, PA 710C
117
2 Wagners 1891 Original cast iron fry pans one is 9 inch skillet and other is 6 1/2" skillet and a fry pan made in France with 22 on the handle
118
Favorite Piqua Ware 8A cast iron fry pan with metal lid
119
2002 Acura 3.2CL type S 2 door with 123,800 miles
120 1987 Mercedes 300 TD Turbo Diesel Station Wagon with 190,957 miles
121
Kelloggs Pink Depression measuring cup
122
Pink Depression cups, green Depression salt and pepper, water pitcher, green dish and 5 additional salt and peppers
123
Rival Crock Pot and a Black & Decker coffee maker
124
Kenmore toaster oven, a Waring Ultima 900 blender and two small appliance covers
125
Large wooden salad bowl and 4 smaller salad bowls, Ball and Norge jars, an old bottle marked B & Cold and a pestal & mortar
126
Wesson Oil crock containing kitchen utensils including wooden spoons, tongs, knife and more
127
Tea Crock containing wooden rolling pin and decorative wooden elephant and rhinoceros forks and spoons
128
Lot including stainless steel water pitcher, metal canister with stainless spoon & spatula, openers and more, carving forks, Hamilton Beach model 67 ice cream scoop and carving board
129
10 Carvel Hall crab knives
130
6 Carvel Hall crab knives , 2 Carvel Hall steak knives, 2 unmarked but very similar crab knives, a stag handled meat fork and a Coffee crock
131
Carvel Hall by Briddell carving knife, Regent Sheffield carving fork and 2 knives and a miscellaneous meat fork and knife
132
Oster 1000 watt microwave, Sunbeam toaster and a Black & Decker electric can opener
133
Heller Bake Ware by L & M Vignelli
134
Pyrex bowl, Blue/gray planter, shot glasses, syrup container, sugar container, small hour glass and pestal & mortar
135
Reed & Barton flatware and miscellaneous flatware in kitchen drawer and drawer full of knives, openers and other miscellaneous items
136
Contents of 7 cabinets including Paul Revere pan, lids, knives, baking dishes, plates, bowls, Craftsman spatula, cups and more
137
Contents of 7 cabinets including glasses, soup bowls, wine glasses, Revere Ware and other miscellaneous items
138
John Chatillon & Sons Type 100 and Chatillon No 3 hanging scale
139
John Chatillon & Sons hanging scale and a B & W Co hanging scale
140
3 Jamestown Lounge Co pine restaurant style arm chairs with leather back and a black leather style office/desk chair
141
Antique porcelain enamel top table with expandable leaves with a drawer
142
Briddell meat cleavor no 860 6"
143
Vintage Mother of Pearl opera glasses
144
Picture "My Grandmother's House" looks like a pharmacy
145
Lot of barometers and thermometers and a clock
146
Print "Past Crisfield" 9 3/4" X 7 1/2" and a picture of swimming teal 10 1/2" X 9 1/2"
147
Edwards synchromatic wall clock series R (ran when tested)
148
Antique china cabinet
149
Full size mallard drake decoy signed Bohon 86
150
Full size green wing teal drake decoy signed Bohon 86
151
Miniature cast iron canvasback drake and a miniature bufflehead drake signed George Williams 1980
152
Lot including copper pot, small black cast iron duck, brass duck head, Bad Hair Day figurine, wicker duck and more
153
Antique 1929 Lithograph of Robert E Lee Civil War General by Forbes, View Over The Val D'Arco and print of a woman by trees
154
Heaven Fresh digital ultrasonic cool & warm mist humidifier (NIB) and HuMax bottle humidifier (NIB)
155
Box lot of kitchen utensils including knives, spatulas and other miscellaneous pieces and a box of glasses
156
Box lot ofstainless steel and silver plate items
157
String of old brass bells
158
Lot of 4 copper molds or wall hangings
159
Lot of 9 Kentucky Derby glasses sitting on a tray
160
Basket lot including oyster knives ,bottle openers ,Remington coasters and pestles
161
Hans Agne L92 candleholder, Advertising items, branding iron and Robert Turlington bottle
162
Purina hanging scale 6 lbs.
163
Vintage Silver Swizzle Stick in box
164
Lot including bottle openers, knife fork and spoon sets, ashtray, lighter, flask and CSA trivet
165
Lot of old eye glasses
166
Grill press, brass bull head, cookie cutter and large spatula with fux antler
167
2 Box lots including Noritake sugar, corn dishes, Holland creamer, Pyrex platter and cocktail picks
168
Lot of Depression glass including pink candleholders, amber dish, amber candleholders with small chip and green glasses
169
Watermelon decorative wooden piece
170
Metal shop bench and 2 box lots including filters, calculator, flashlight and camera
172
Black lab porcelain container with a crack and lab cup made by Rosalinde, USA crock with lid and blue jar
173
Wilton cast iron frog
174
Brass barometer made in England
175
Beck Kassel Diana 8 X 40 lightweight binoculars with case
176
Oriental framed wooden dining table 40" x 71" with 2 captains wicker back chairs and 8 additional chairs
177
Oriental handled buffet with 3 drawers and 6 doors
179
2 Ceramic cooking molds and 2 plates with handles
180
Pair of Oriental pictures
181
Wooden country style handcrafted barn
182
Glass beverage dispenser made in Italy
183
Nagoya Nippon teapot and creamer
184
8 Pink depression etched plates, pink depression serving bowl and 4 amber plates
185
Pair of green depression etched candleholders, iridescent serving plate, green eagle ashtray and 2 small green saucers
186
Galway crystal bowl, Belgium footed dish, crystal ice bucket and etched glass vase
187
Picture of white tail buck and doe by M.G.Loates
188
Picture of flying widgeon by J.C. Harrison
189
Jack Schroeder "Belle" print and flying blue bills print
191
Igloo Marine 54 cooler and an Air Dragon portable air compressor (NIB)
192
Box lot including plastic containers and a basket lot with a stainless style pot with a lid
193
Nautical ships wheel design wine holder for 8 bottles of wine
194
Wrought iron wine holder for 9 bottles of wine
195
Marlboro poker set in wooden case (chips and cards still in wrappers)
196
2 Oriental bird prints
197
Dan Quest numbered woodcut Jack Daniels Famous Ducks print 432/2000
198
Teck 1 German tobacco shredder
199
2 Studio Nova Crystal bowls with gold trim made in West Germany
200
2 vintage straw dispensers, McCormick "The Pony Express" decanter (unopened condition) and a box of gourmet spreaders
201
Walnut style table with leaf carvings on the legs 37 3/4" X 27 1/2"
202
Pair of brass multicolored hanging party balls 13" tall
203
Western Acoustic Guitar new condition in case
204
Geniuine leather made in Italy card holder, 2 dice holders (large and small) and a dice cup
205
Antique walnut Junghans Germany mantle clock
206
Crisfield souvenir thermometer and vintage glass ashtray with match holder
207
9 Medical Beakers large and small
208
3 Decanters one is signed on the bottom
209
4 Decanters one is signed on the bottom
210
Antique Pine Buffet with beveled glass mirrors, dove tailed drawers, circa 1900"s 72" x 84" tall x 25" wide
211
3 piece Retro style brown leatherset including swivel chair, recliner and footstool
212
2 large round glass containers with lids similar to those used in old stores and pharmacies (1 has chip on rim)
213
Original watercolor entitled "First Kiss" by Beckie Lowe made for Crisfield Ducks Unlimited 1988
214
Old Mill and Creek Country scene picture with a date of 1866 in corner
215
Maple portable bar Cutty Shark Fastest Clipper Ship made by K. Wilson
216
Green wrought iron and metal floor with bamboo/wicker shade
217
Pair of Lane end tables and two black table lamps
219
Harold Howard picture of flying mallards on artist quality canvas
220
Harry Lamar Richardson print "Antique Decoys" 40/50 MD Ducks Unlimited special edition
221
Small accordian (played when tested)
222
Oriental coffee table with flying cranes (glass on top has chips and a crack)
223
Sherrill cream colored patterned sofa
224
3 Egyptian framed pictures
225
Cream and burgundy floor rug 66 1/2" x 94"
226
2 pictures one of a dirt road scene signed A. Neal and one of a lake picture
227
3 Oriental tapestry style pictures
228
Henry McKenna half gallon hand made Kentucky whiskey jug
229
Henry McKenna quart hand made Kentucky whiskey jug
230
George Dickel Tennessee sour mash whiskey jug number 1 of series
231
Lot cabinet hardware including brass door handle, utility locks, hinges, Baldwin cabinet pulls and more
232
Lot of Christmas items including Santa and Mrs. Claus and frame
235
Pair of vintage apothecary pharmacy jars, numbered, with Paeonia Albiflora on the jars
236
Lot of bottles Spirit of 76, Suntex brown bottle, 8oz and 4 oz ovale nurser
237
William L. Gilbert Clock Co mantel clock with key
238
Olsonite Eagle # 48 Jim Beam decanter driver cock pit attachment loose
239
2 Green and 1 Red Glass Perkins boat light lenses and clear lense cover with crack small chips
240
Apothocary jar,glass mortar and pestel,wooden mortar and pestel
241
Ken Zylla " Lifting to the North" 1987 commerative print and stamp with remarque and goose print 272/950 by Jerry Jackson
242
Decorative Dough Box Lid
243
3 St.Germier framed tile pictures, Molino Sanguya, Vallde Mosa
244
2 Cast iron fry pans, one Wagner Ware Sidney- 0-with #6 on the handle and other pan is marked #5
245
2 Ccast Iron fry pans, one is Lodge 8CF
246
Large cast iron fry pan marked made in USA marked 12SK D at the bottom
247
Cast iron fry pan Wagners 1891 original 11 3/4" skillet
248
Hall Pottery crock marked Hall 4 on bottom and a old Apothecary jar (lid is chipped)
249
Pyrex Perculator coffee pot, Bacardi pitcher and 2 syrup containers
250
32 oz urinal and an antique porcelain bed pan
251
3 pictures one appears to be tapestry with flowers and a butterfly, an Oriental woman and a pink flower picture
252
"American Steamer Leaving Le Havre" hand colored handpainted after Robert Mols and a Lighthouse painting by Gall?
253
Old violin in case and a ukulele
254
Waltham 31 day chime clock (no front glass)
255
Lot of 5 marble eggs and a pink Depression plate
256
Porcelain pan with lid
257
Simoniz furniture automobile polish antique can and a Lactogen Spray dried cows milk by Nestle can
258
Star double edge blades display
259
Star double edge blades display
260
Crab dish lot including 5 Crab imperial dishes, spider crab dish and handpainted Nashco metal tray
261
Wooden cabinet on wheels with felt inside
262
Brass claw foot floor lamp, vintage desk lamp with metal shade and glass table lamp
263
Nautical boat light lamp and 2 antique oil lamps
264
Walnut cased mantel clock
265
Macey 35-8 and 35-12 2 Section barrister style bookcase
266
Calotabs framed print and old Indian L&K Tonic framed print both by Joe Seme both 179/500
267
2 Box lots of cookbooks including one local Tawes Home Cookbook #2
268
Floral decorated low back chair and 2 pine chairs with striped upholstery
269
Igloo wine cooler model FRW 655 6 cubic foot
270
2 Glass top nautical themed tables with ships wheel and divers helmet
271
5 Pictures including labs, wood ducks, man at boat yard, Goergia bulldog and children playing
272
R. Atkinson "In the Valley of Enchantment"print
273
Philip R. Goodwin " A Days Sport" framed print
274
"In the Cool of the Evening" print of Indian Squaw at the water's edge
275
Picture of a nude woman by D.L. T.
276
Painting of Oriental woman signed Shaw 62, waterfront scene, and St Johns Episcopal Church painted by Foxwell
277
Etching by W Harris of an old house, an unknown signed orange/brown picture, a Maryland Blue Crabs picture by ASA G. Tibbs and Maryland hot plate, cup and a lure keychain
278
Box lot of old pharmacy advertising icluding Dr Hands Colic Mixture, Angier's Emulsion and more
279
Oil base lamp, Warm Fusion heater, alabaster jar with lid, handled basket and Jason barometer
280
Kutani made in Japan 21 piece tea set and 2 small crocks
281
Igloo cooler, cushion, crab pot and wooden gate
282
D.B. Smith & Co. Blizzard continous sprayer
283
2 Lamps,handpainted bottle, handpainted Mexican crock with lid, match holder and pipe
284
2 Pictures One of flying quail and flying canvasbacks by John Ruthoen?
285
Oreck XL portable vacumn, Newport ashtray and Easy car cover
286
Johnson Handley-Johnson Company Walnut Buffet with back rail 22" x 70"
287
Wooden model work boat "Cindy L." 46" long
288
5 Vintage Delfts apothecary tiles
289
3 Labrador Retriever collectible plates and one Russian Legend plate
290
Octagon shaded Maghoney table, lamp with slag glass shade with a few cracks and Indian picture
291
Box lot of albums, sheet music, microphone and chess set
292
Teakwood hurricane lamp with crystal shade, decorative wall tiles, mop head, automatic leash and hand tools
293
Lot of 3 vintage straw dispensers
294
Lenox dog, Toby style wall hanging and goose ashtray
295
49 1/2" x 77" White,blue and red rug
296
2 Bissell upright vacumn cleaners and Kenmore canister
297
Black flat top trunk and stainless steel bucket
298
Wooden elephant family (some have broken tusks), natural finish commorant by Plummer, a natural finish duck decoy, a miniature decoy and a brass wall plate
299
Box lot of Christmas including Hallmark 1985 ornament, Jim Henson Muppet Hallmark, Camerlane airplane & train, misc Christmas balls and more
300
2 Box lots including Bavaria plate with fruit, baby feeding dish, Oriental plates, egg plate
301
Box lot including meat clever, scissors and meat fork all with antler style handles, Russell knives and wooden handles flatware
302
Box lot including sugar dishes, wall hanging, Homer Laughlin,flower frog
304
Basket lot including West Point New York cannon, brass cannon barrel, glass door knob and a weight
305
Box lot including crab, Alcatraz key, brass anchor,door locks, gold framed mirror and more
306
Kenwood Model TK-140X stero receiver unit lite up when plugged in
307
BIC belt drive 980 turntable " came on when hooked to power"
308
Box lot of glucometers seals have not been broken
309
4 Pictures including Lynn Bogue Hunt duck print, Mallard and Pheasant prints and Pintail print
310
Mirror with trophy design at top and lamp
313
Hibriten Furniture Co 5 piece bedroom suite including bed, chest of drawers, vanity with stool and a night stand
315
Lot of pictures including 4 Oriental pictures , a hawk picture, winter mountain scene, and a boat on the beach
316
vintage Medical Departent U.S.N. Kny- Scherer corp. Medical kit contained in U S Pioneer tin
317
box lot including Washington Capital, boys xlarge jersey, Cheverlet face plate, Wheeler and Wilson wooden box, new Marlboro Gear jacket
318
Boy Scouts of America first aid kit, a Boy Scout Silva system
319
Ralph Lauren Classic King comfortable
320
Lot including Samsonite & Voyage by Challenger suitcase, leather over the soulder bag, Harry & David back pack picnic bag, Briggs and Riley garment bag and a rolling clothes hamper
321
Lot including 3 rolling canvas luggage bags, camoflague bag
322
Lot including metal box, folding containers, handled pots, new jeans size 34, linens, sewing basket and more
323
Lot of old lures including Heddon Surface Cobras, lucky 13 and joint vamp, Pulver Riser, Yellow spot, Blue, Orr spot, and more
324
L ot including costume jewelry, playing cards, cross pens, shelf bottle labels, gold metal jewelry box, small perfume bottles and 1970 Corvett Manual
325
Ramses Art deco green satin glass powder jar, chip inside rim
326
Drink Coca Cola bottle opener by Starr and Coke thimble
327
Set of 6 collectible Charles Dickens books
328
Lot of pictures including pencil etching and a pen & ink drawing by Vernon Bradshaw Tangier Island, VA, Beck Lowe "Grover's Guys" AP 3/25, Ruddy duck print and more
329
Panasonic vintage radio, Royal Velvet sheets, queen set sheets, red and blue bedspread and more
330
Box including Incolay stone stag valet, rose in crystal glass display, acorn lidded dish, thermos, round wooden box with lid, 2 metal boxes, wicker waste basket, Brita and box lot of pans
331
Plymouth model 891 mantle clock with key
332
3 prints including flying pintails, landing geese and pointer hunting dogs and canvasback picture
333
Pair of Braun A G L40 speakers made in Western Germany
334
Zenith Trans Oceanic Wave Magnet
335
Lot including Panasonic Solid State radio, light house keyholder, brass lights, okidata printer, Heathkit stereo reciever AR15, Magnavox 13 inch TV and a Mustek 600 EP plus
336
2 Vintage evening bags
337
Vintage evening bag, 3 change purses
338
West Clox Baby Ben and Ingraham Pengiun clock
339
Assortment of alarm clocks including Emes, Linden Black Forest and more
340
Lot including E Machine computer, telephone, new wallet or credt card holder, owl, razor blades, hood ornament, good conduct medal, lamp, gun locks and more
341
Rifkin Safety Sac, Peninsula Bank locking money bag and a Maryland National Bank money bag
342
Lot including match box and hot wheels, small coke bottle, Tootsietoy and Presidenital pins
343
3 Minature bird carvings by Orville Young from Camden, Maine
344
Carving of 3 Shore birds by Rich Smoker
345
Uncle Sams three coin register bank
346
John Deere 630 metal toy tractor 1989 Special Edition
347
Lexmark printer Z715 Series appears to have never been opened, Tonka metal racing truck, draw poker game, lamp, books, prism lamps, small wooden chest and desk chair
348
2 Tracfones new in box and a Phillips universal remote
349
2 Magnavox digital to analog converters NIB, 2 phones, oil diffuser, old GE and Raytheon tubes and a faucet
350
Cabinet contents including Playboy magazines, Smith Corona tyewriter, Lilly medical bag, Marlboro Unlimited Shakespeare rod and reel and throws (small blankets)
351
Hazelle's Airplane control Marionettes lot of 4
352
Lot of fishing reels including Airex "Lionel Corp" Garcia Mitchell, Daiwa, Mainliner
354
Stevens model 311 series H Savage Arms double barrel 12gauge Shotgun 2 3/4 and 3 ' shells
355
Antique Terrier door stop
356
Coca Cola Clock by General Electric Telechron metal frame
357
Belmont 10 X 50 binoculars with case and Minolta SR 1 Camera
358
Bed frame with Four Seasons spring air mattress & box spring, night stand , wicker chair and Cosco one step stool
359
Winchester Model 250 22 S. L. or L.R.
360
Lot including Bianchi X15 medium holster, GTP ammo belt, leather gun holder, Cabela's hunting hat and a safari hat
361
Pottery handled bowl, Evenflow glass bottles in a pottery bowl, small metal scoop, US flags and bird clock
362
Rich Toys Range Rhythm Toys #22 Rangler toy guitar with original box
363
Lot of 7 pocket knives
364
Lot of 8 pocket knives
365
Lot including Solingen Germany 121 Saber Monarch knife, Case knife, Antique eye glasses and misc. key chains
366
Lot of vintage Flint lighters including Ronson
367
Large split oak basket
368
Wicker style picnic basket and wooden bowl salad set
369
Metal double bed frame with mattress & box spring and comforter
370
Box lots including Coleman lantern, pots & pans , frames utensils,glassware, CDs and more
371
Maple one drawer night stand
372
Vintage brass floor lamp and 2 Antique desk lamps
373
Plymouth mantel clock with key and pendulumand a smaller mantle clock
374
5 Drawer dresser, scarring on top and vintage stereo cabinet with Pioneer turntable
375
5 Steins including West Germany
376
German handled pot 2 small chips on lid
377
Lot of Pink Depression including etched water globlets, custard, and wine glasses and salt & pepper with chip
378
Vintage shaving kit, apothecary jars, Halls baby powder tin, and brass coin holder
379
Bristol-Meyers pharmaceutical scale set and Christian Becker torsion balance
380
Silex coffee machine, Model 71 ice cream maker, American family scale, fan and telephone
381
Lot including GE radio, cigar boxes, Polaroid Wink light, Six -20 Brownie camera and Kodak Six -16 Brownie camera
383
Box lot containing 2 new boxes of Weather Tech floor tiles
384
Sterling silver baby spoon and toothing ring
385
Framed picture of fish painted on feathers Costa Rica
386
Shakespeare golf clubs and golf bag
387
Box lot including Sterling weighted compote, Mickey Mouse childs cup and misc silver plate
388
Belber Flat top trunk
389
Lot including Samsonite suitcases and 2 small travel bags
390
2 Wicker clother baskets, Vintage record holders and 2 wall pictures
392
Electro Voice Regina floor speakers
394
Hertigage 5 piece bedroom suite including dresser, chester drawers, bed frame, mirror and night stand
395
Set of luggage including Samsonite, Bond Street, American Airlines and more
396
Hamilton mantel clock
397
Magnifying lamp, black desk lamp and Telefunken radio
398
Lot including afghan, animal hide pillow cases, blanket and rug
399
Blue tote and cardboard box including misc. Playboy Magazines
400
Craftsman Clean and Carry in blue tote and box of floor registers
401
Box lot containg old eye glasses, transistor radios, Rolls razor, Sperry Topsider chill cooler, Pigeon eye magnifiers and 3 lamp shades
402
Bushnell telescope new in box
403
Sears doctor scale, Antique cot with Conferate style hat, shower medical benches and trash can
405
Pair of stainless steel buckets largest is 16 qt
406
Stainless steel stool
407
Contents of bathroom including shower stool, trash can, toothbrush holders, shells, Gillette Fusion razors & blades, shower head, bath mat and more
408
Aervoid 10 gal vacuum can
410
Metal hand railings and large pole light
411
2 Ships port holes outside diameter 13"
412
2 Ships port holes outside diameter 13"
413
2 Ships port holes with 2 non-opening port holes outside diameter 13"
414
2 Ships port holes outside diameter 13"
415
2 Ships port holes outside diameter 13"
416
3 Ship port holes outside diameter 13"
417
Larg stainless steel steaming pot
419
Orion stainless steel smoker cooker
420
Weber grill, GE compact trash compactor and Sears 6" aluminium step ladder
421
Set of 4 Mercedes wheels with Dunlop Signature tires
422
Aruchbach flat top trunk
423
Set of three Boat lights
424
Antique brass ships wheel
425
Antique stone whiskey jug and crock
426
Dogloo dog house and garden hose
427
Teak wooden outdoor table does not include contents
428
Umbrella, wooden firkin, planters, round glass top, stainless steel urinals, watering pot and lamp
429
2 extension ladders one is Werner and the other Sears
431
Homeowners 5 cubic feet wheel barrel, Scotts easy seeder and yard cart
432
2 Anderson French wood patio doors appears to be unopen
434
MTD lawn fight 2 horsespower edger
435
Contents of builiding including 2 push mowers, yard tools, propane tanks, crabbing net, weed wackers, stainless steel box, copper tubing and grill
436
Solar 10/2 amp battery charger
437
Sears Heavy Duty 40/2 with 200 amp engine start
438
Craftsman 100 PSI air compressor
439
MVP 5 gallon air tank
440
Craftsman dual motion dustless sander
441
Craftsman welding hose with guages
442
Sears Craftsman 10/2 automatic maintainer/charger
443
Pair of aluminum crab nets/traps (New in wrapper) and an additional trap
444
Lot of fishing rods and reels
446
Stainless steel breadbox and a 3 glass canisters
447
Oster juice extractor and a copper top cake plate

RETURN