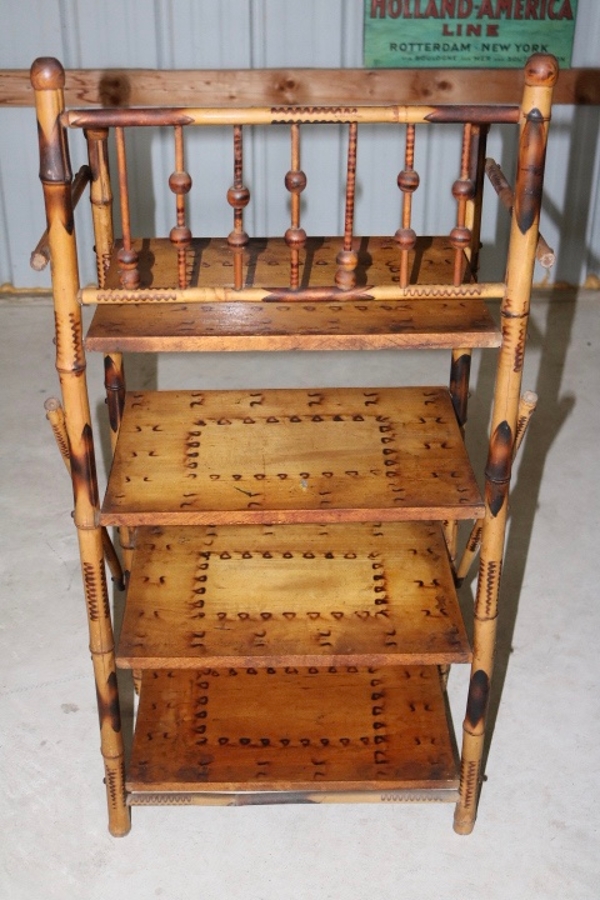 Salisbury Living Estate Auction
May 29, 2019
28614 Ocean Gateway Salisbury, MD. 21801
ON-LINE ONLY AUCTION***ON-LINE ONLY AUCTION *** ***ON-LINE ONLY AUCTION
INTERNET ONLY AUCTION - Auction runs from April 29, 2019 thru May 29, 2019. Bidding ends on May 29, 2019 starting at 5 PM.
PREVIEW DATE AND TIME - Tuesday. May 21, 2019 from 5 to 7 PM.
CHECKOUT DATE AND TIME - Pick up date is Saturday, June 1, 2019 from 9 AM to 12 PM. No exceptions.
LOCATION - 28614 Ocean Gateway Salisbury, MD. 21801
1
Framed Art Lamay Goose Print Double Matted 619/950 39" X 29"
2
Antique Wooden Firkin Bucket With Lid and Handle 10" tall
3
Antique Dark Blue/Light Blue Enameled Chamber Pot with Lid and Metal Handle
4
Pair of Abbott China Tourquoise Candle Holders with Handles 7 1/2" tall
5
Blue Metal Milk Can with Handle 16" Tall
6
Vintage Green Cheetah Planter Possibly McCoy 15" long
7
Pair of Brass Metal Victorian Table Easel Tall one 16" other 13"
8
Newport Sterling Weighted Cake Plate 11 1/2" diameter
9
4 Bohemia Czech Republic Lead Crystal Wine Glasses 7 1/4" tall
10
EAPG Loop Leaf Flint Glass Vase Circa 1850 Sandwich or Pittsburgh 9 3/4" tall and a Pedastal Cake Plate 7" tall
11
Water Pitcher 8" tall and a Serving Bowl 4" Tall
12
Antique English Brass Beehive Pushup Candlesticks marked 223580 8" tall
13
Vintage Cobalt Blue Salt and Pepper Shakers Frank Tea and Spice Co 1930's and a Cobalt Blue Serving Bowl 8" diameter
14
Wooden Block and Tackle Double Pulley Industrial
15
Metal Block and Tackle Double Pulley Industrial
16
Sandusky Tool Co No 66 Grooving Plane and an Auburn No 2 Wedger?
17
A.S. Ketcham 1/2 Bead Plane and a Plane marked Special
18
Plane marked S Barr N York R.J. Lagoff Issac Main 12 and a Plane marked H. Chapin
19
Plane marked H. Wells Northampton Mass L.F. Sutton and Greenfield marked G.S. Sutton R.F.R.S. No 378
20
Auburn Hand Plane T.J. M'Master Auburn, NY size 3/4
21
Old Mark Nelson McCoy Yellow Pelican Planter 5 1/2" tall
22
Old Mark Nelson McCoy Butterfly Motif Green Ceramic Planter 4" tall
23
McCoy Green Ceramic Pitcher with Bird Motif 5" tall
24
McCoy Pottery Yellow Vase 9" Tall
25
McCoy Pottery Ivory Vase 9" Tall
26
Tin Bathroom Brush and Comb Holder
27
Metal Milk Can with Lid and Handle Marked Liq 4 Qt with Eagle Stenciling 11" tall
28
Metal Milk Can with Lid and Handle Marked Liq 4 Qt with Eagle Stenciling 11" tall
29
Hubley #665 Cast Iron Patriotic Eagle Bookends
30
Wooden Bowl or Bucket Used to Measure Oats 3 1/2" tall with 8" diameter
32
Tin with Old Buttons including Mother of Pearl and Uniform Buttons and 2 Ball Jars with Lids Containing Buttons
33
State of Vermont Pure Maple Syrup One Gallon Tin
34
Framed Art Lamay A.P. Goose Print 161/550 32" X 26"
35
J.E. Buttersworth "Off the Coast" published 1968 by Frost & Reed 34 1/2" X 29 1/2"
36
Etruscan Majolica Grape Motif Dish with 2 chips 10" long
37
2 Majolica Dishes including Leaf Design Dish 9" long and a Leaf Pattern Dish with crack 8" long
38
Majolica Leaf Pattern Dish with two small chips 8 1/4" long
39
Enamel Washbowl and Pitcher with Blue Trim Czecho-Slovakia and a blue Enamel Pitcher
40
Enamel Spatterware Ladle
41
Bamboo shelving unit with 4 shelves 39 1/2" tall by 12" wide
42
Large Wicker Hamper with Handles and Wooden Bottom 27" tall by 18 1/2" wide
43
Hale Herkimer NY Barrister Bookcase 2 section with Crown and Leg Base
44
Wooden Carved Man Figurine 12" Tall
45
Ginger Jar with Lid 10 1/2" Tall
46
Shuregood Pears Wooden Crate Mt Adams Orchard White Salmon Wash Perham Fruit Co
47
The Standard Rule Co Unionville Conn No 31 Hand Plane 24" long
48
Stanley Rule & Level No 29 Transitional Fore Plane 20" long
49
2 Gal Brown & Tan Stoneware Crock with crack and a Tan Stoneware Crock with a Lid
50
Blue & White Porcelain Planter with Leaf Pattern Gold Trim at Top 7 3/4" tall with 9" diameter
51
Union New Britain Conn No 36 Hand Plane
52
Sargent & Co 612 Molding Plane
53
3 Vintage Wooden Spoons, Maxwell Williams Rose Bud Tiered Tray and a Frame decorated with Flowers
54
Vintage Green Glass Bunny Covered Candy Dish 5" long
55
Rayo Kerosene Lamp dated Feb 1905
56
Lot of 7 Egg Cups, 4 are white, 1 is a biddie, 1 has a biddie and flower on it and 1 yellow
57
Sunny Yellow Harlequin Serving Plate Fiesta?13 1/4" long and a Smalller Yellow Serving Plate Fiesta? 11 1/4" long
58
Wooden Round Bucket with Handle and Metal Bands 9 1/2" tall
59
Antique Wicker Basket with Wooden Bottom and Handles Reinforced with Wire 19" tall
60
Antique Wooden Barrel with Bands 22" tall
61
Lot including 2 Flower Frogs and 6 Cobalt Blue Bottles one is Bromo Seltzer Emerson, 3 Nozema and a small Cork Top Bottle marked Re 3 1/2" tall
62
Pair of Aqua Pattern Pottery Planters 5 1/2" tall
63
Old Small Blue Bowl 5" diameter and a Ceramic White Cat Planter
64
Cast Iron Tea Kettle with White Enamel Finish
65
Coors USA Apothecary Mortar and Pestle
66
Silver Plate Lot including 2 Tea Pots and a St Regis Silver Soldered Handled Bowl
67
Wicker Handled Basket 21" long
68
Large Wicker Handled Clothes basket with Wooden Stand 33" long
69
Framed Contemporary Watercolor of Fruit by Jeannette Fitzgerald 29 1/4" by 22"
70
Holland -America Line Rotterdam - New York Painting
71
Antique Gilded Gold framed Portrait of a man
72
Antique Brown and Tan Stoneware Butter Crock with a Lid 9" tall with lid on
73
McCoy Pottery 218C Beagle/Bassett Hound Dog Planter
74
Blue Agate Handled Pot 20 1/2" wide counting handles
75
Vintage Galvanzsed Watering Can 17 1/2" tall at highest point
76
Antique Gray 6 Hole Enamelware Muffin Tin, Enamelware Sauce Pan with Handle and Spout and a Enamelware Water Pitcher
77
Vintage Harlwquin Pottery Yellow Service Water Pitcher
78
Pair of Pottery Urns 13" tall
79
Pottery Pig Planter 15" long and a Round Pottery Planter with 8 1/2" diameter (small chip)
80
Girl and Boy Figurines (handle to basket broken on girl) with a Goat marked with Swords and a R on bottom and a Staffordshire Flat Back Lady with a Dog Bud Vase
81
Scrimshaw Ship Tamar 1861
82
Scrimshaw The Whaler Eagle on one side and Liberty on the other with initials J.A.
83
Vintage 2 gal Stoneware Water Cooler (Crack running down sections of one side. Lid has been repaired)
84
2 Framed Pictures of Sailing Ships 9 3/4" X 8"
85
Wedgwood Jasperware England BJ Porcelain Powder Dish 4" long
86
Wedgwood 250 Anniversary Lidded Dish 4 1/4" tall to top of lid
87
Wedgwood Blue Japser tray with Cherubs 4 1/2" long and a Wedgwood Handled Vase with Cherub 5 1/4" tall
88
Pair of English Staffordshire Spaniel Dogs 7 1/4" tall Stamped and marked with an 8
89
Pair of Metal Tole Italy Candle Holders 6 " wide
90
Vintage Blue/Green Cast Iron Frog Doorstop 6 1/4" long
91
2 Hand Blown Decanters 9 1/2 tall mold lines in bottle looks like 2 small chips inside and one outside
92
Glass Lamp and 3 Vases Etched Glass one is 12" tall, Pointed top 14" tall, Scalloped top 10" tall
93
Antique Late 1800's German Porcelain Hanging Salt Box with Wooden Lid
94
3 Pieces Majolica one is Leaf pattern dish with chips on rim and a crack, Leaf and Flower Plate has chips on edge and a Leaf Plate has chips on rim
95
Majolica Leaf Pattern Dish 7 1/2" long
96
2 Pieces Majolica including G.S Zell Germany Basket Weave Fruit Majolica with 2 imperfections on back and a Leaf Shaped Majolica Dish with chip and wear on edges
97
Antique 3 Gal Stoneware Whiskey Jug (chip on bottom)
98
Antique 3 Gal Stoneware Whiskey Jug
99
Hull Pottery Double Duck or Goose Planter number 95
100
McCoy Flower Blossom Wall Pocket 5 3/4" tall
101
Large Yellow Mixing Bowl marked on the bottom with a P 15" diameter age cracks
102
Depression Dinner Plates Set of 7
103
Local Artist Val Witkowski Oil Painting of a Worcester County Farm House near Snow Hill entitled "Old Farm House" 25" X 21"
104
Watercolor entitled "Early Blooms" by Margaret Graham Kranking 38" X 30 1/2"
105
Jack Schroeder Watercolor of 2 mallards entitled "Resting Pair" Quadruple Matted 15 3/4" X 12 3/4"
106
3 Piece Cast Iron Patio Set including Bench, Chair and Round Table
107
Wooden Table with Roses Painted on Top 28" tall 21 1/2 long
108
Wicker Fireplace Log Holder with Wooden Bottom
109
Wrought Iron 3 Tier Plant Holder
110
Galvanized Trash Can with Lid with several small pin holes in bottom 17" tall to handle and a Childs Ice Cream Parlour Chair
111
Pair of Hand Blown Glass Decanters with Stoppers 7 1/4" tall to top of stopper (both stoppers are chipped)
112
2 Vintage Blue Bird House Wall Pockets 6 1/4" tall
113
Vintage McCoy Pink Bird Wall Pocket, Frog Bank, Frog Planter and a Blue Bird Candle Holder
114
Johay Hull USA Art Pottery Basket 11" tall
115
Blue Decanter with 6 Glasses, 2 Small Bowls and 4 Candle Wax Catchers
116
Large Wicker Gathering Basket with Handle 24" long
117
Royal Albert England Beatrix Potter Mrs Rabbit Cooking
118
Beatrix Potter's Peter Rabbit Beswick England Warne & Co
119
Beatrix Potter's "Mrs Rabbit" Beswick England Warne & Co
120
Beatrix Potter's Flopsy, Mopsy and Cotton Tail Beswick England Warne & Co
121
Sadler Ceramic Pitcher Swirled Gold and Cream
122
Lenox Yellow Vase marked 3022 6" tall
123
Antique Wooden Rocking Horse 33" long X 23" tall
124
Large Wooden Bowl 19" diameter 6 1/2" tall
125
Majolica Flower Patter Planter 6" tall (chips on base and lip )
126
2 Majolica Pitchers Leaf Pattern 5" tall with chips on lip and base and crack near lip and 7 1/4" tall Green and Yellow one has chips on lip
127
Lion Hand Carved in Kenya 9" long
128
Carving of an African Woman on a Mule 10" tall and an Oriental Man Looking Up 4" tall
129
Carving of an African Kudu and a Water Buffalo
130
4 Miniature Oil Lamps 1 marked Arrow No 1 on bottom
131
Lot of Blue including Cobalt Salt & Pepper Shakers, Cobalt Open Salt, 2 Covered Salts and a Benedict Plate Dish
132
6 Knives Contained in a Black case and Salt & Pepper Shakers marked MSC 6
133
Cobalt Blue Vinegar Cruet
134
Vintage Carnival Glass Iris & Herringbone Pitcher
135
Brass Metal Table Easel 17 1/2" tall
136
2 Vintage Griswold Cast Iron Stove Dampers 5"
137
Cast Iron Griswold Frying Pan No. 12, Griswold No. 10 Skillet Cover and a No. 10 12 5/8 Skillet Cover
138
Uncle Sams Store Register
139
Toys including Blue Bird Bus Bank, Blue Bird No. 1, Pick Up Sticks, Ertl Ford Model T Bank, Shell Train Car and Electrolux Vacuum piece
140
Yellow Ware Pitcher 5" tall at spout
141
Green and Brown Pottery Planter possibly McCoy 6 3/4" tall wear to one area of glaze
142
Green and Brown Pottery Planter possibly Roseville 7" tall
143
Treen Wooden Covered Bowl
144
2 Torpedo Bottles one is Cantrell & Cochrane Dublin & Belfast and a Clear Liquor Bottle Stamped 2 on bottom
145
Cobalt Blue/Gray Stoneware Pitcher 9" tall (chips on lip of pitcher and on bottom small crack from lip to fill line)
146
Glass Water Bottle Five gallon Blue 20" tall
147
Large Wicker Laundry Basket with Handles 30" long
148
Ringling Bros & Barnum Bailey Circus Special Bicentennial Edition Poster
149
Metal Milking Bucket and part of Metal Churn
150
G.S. Sutton & L.F. Sutton Plane and a Josiah King New York Plane
151
H. Wells Northampton Mass Plane also stamped L.F. Sutton & G.S. Sutton and a Wooden Clamp for Workbench
152
Wooden Hand Plane marked Wasco Tool Co New York 20
153
Wooden Hand Plane 16" long
154
Sandusky Tool Co Ogontz 13 Hand Plane
155
Empire Tool Co Wooden Hand Plane
156
Geo Allan Warrington Wooden Hand Plane
157
3 Hand Painted Small Whiskey Jugs
158
Majolica Turnip Wall Pocket
159
Standing Mallard with Wings Extended Pottery Figurine 6 1/2" tall
160
Majolica Wall Hanging Flying Duck
161
Hull Art USA Pottery H-19-13 1/2" Pink Magnolia Ewer circa 1949 (Age crack in glazing but not the Ewer)
162
6 Gal Pennsylvania Brown/Tan Stoneware Crock
163
Munising Primitive Wooden Bowl circa 1930's 14 3/4" diameter
164
Victorian Cast Iron Christmas Tree Fencining 10 pieces with 2 Extra Gates
165
Salisbury, MD Coca Cola Bottle, Glass Coffee Jar and a Kitten "Puffy" 3D Style Picture 8 3/4" X 6 1/2"
166
Jar Lot including Ball Perfect Mason, Ball Sure Seal, Ball, Ball Ideal and Atlas
167
Two White & Leonard Drug Stores Salisbury, MD Bottles marked 3i and 3ii
168
Lot including Apothecary Jars and a Warranted Flask Bottle
169
Vintage 6 gal Stoneware Water Cooler (small crack on lid)
170
Cast Iron Security Safe Deposit Bank 400 Pat Feby 15, '81 6" tall
171
Crock with Hand Painted Swan (age crack on back & chip on lid), Syrup Crock with Bail Patented 1896 (chip on inside lip) and a Pottery Jug (chip on lip)
172
Michter's Pot Still Original Sour Mash Whiskey Jug 4 3/4" tall
173
Napco 1960 Pottery Baby Bank
174
Investors Syndicate of America Advertising Book Coin Bank
175
Lot of Banks including Guinness Cans Bank, Captain Flint Tin Chest, Drum, Soccer Ball, a Barrel Shape and an Ohio Art Globe
176
Pair of Hand Blown Blue Glass Vases 6" tall, Jewelry Trinket Box, 2 miniature washbowl & pitchers one is Bone China England Hammersley & Co
177
Ket G Luneville France Cream and Sugar Dishes with Rooster
178
Dark Blue Hobnail Pedestal Candy Dish
179
Cobalt Blue Vinegar Cruets
180
Cast Iron Dog in Bag 2 " tall and a Miniature Dog Planter made in Japan
181
Pair of Prints by H. Alken engraved by R.G. Reeve "A Four in Hand" and "A Stage Coach" 11" X 9"
182
Gold Planter pattern matches Lot 142 5 1/2" tall
183
Blue Urn with rubs in places 15" tall
184
Child's Dresser Painted White 27 1/2" long X 22" tall
185
Section to a Stackable Bookcase has Sliding Doors (no glass) 33 3/4" long X 11" wide
186
Set of 6 Blue T Back Chairs one is an Arm Chair one has paint removed to show brown wood
187
Antique Macey Oak 3 Section Stacking Lawyers Barrister Bookcase with Crown and Claw Foot Leg Base
188
2 Twin Cannonball Top Bed frames
189
4 Wrought Iron Round Back and Round Bottom Chairs one is an Armchair
190
Antique Extra Large Cast Iron Caldron Pot 34" diameter 20" tall
191
Original Oil Painting "Fishing Island Road" by B Dougherty dated 2000 40" X 30" unframed
192
Local Artist Val Witkowski "Remember the Past" Framed Oil Painting near Mardela Springs, MD 18" X 15"
193
Local Artist Val Witkowski "Crisfield Lights" Framed Oil Painting near Crisfield MD 15" X 18"
194
Local Artist Val Witkowski "Porter Crossing" Framed Oil Painting near Snow Hill MD 14 1/2" X 17 1/2"
195
Blue Pottery Vase 8" tall
196
GI Joe and His Jouncing Jeep Unique Art Mfg
197
4 Metal car Banks 3 are Banthrico and 2 have Bank of Delaware Advertising
198
Vintage 1917 Old Ford Model Car Transistor Radio and a Metal U.S. Mail Bank
199
2 Pottery Planters 8 1/2" tall
200
Gold Metal Table Top Pitcher Frame 12" tall
201
Nelson McCoy Blue Pottery Butterfly Planter 3 1/2" tall and a McCoy Blue Pottery Pitcher with Angel Fish 6" tall
202
Old Metal "The Beauty Soap Cup" and a White Wrought Iron Wall Hanging with Bird 14 1/2" long
203
Pair of Blue Glass George Washington Lamps Hand Blown
204
Antique Cast Iron Double Swivel Arm Oil Lamp Holder with 2 Antique Oil Lamps
205
Pair of Staffordshire Pottery Spaniel Dogs 11" tall (one has age line crack running down back on mold line)
206
Brown Pottery Planter 5 3/4" tall and a Brown Jug 7 1/8" tall (Chips on lip)
207
Yellow Paper Mache' Bunny 6" tall and a Bunny Figurine signed on the bottom
208
Miniature Dog Figurine possibly Staffordshire 3 1/4" tall
210
Demijohn Wine Bottle Enclosed in Wicker
211
Antique Wooden Scoop Painted with Ducks signed Kroble and a Victorian Corner Shelving Unit 14 1/2" tall
212
Stanley Handyman Hand Plane
213
Sargent & Co No 3 stamped D Anton and another Wooden Hand Plane 20" long
214
Bedrock No 605 Hand Plane
215
Bailey Stanley Rule & Level Co No. 27 Hand Plane
216
Edwardian Antique German Silver Chainmail Bag
217
Pair of 10" tall Figurines marked on bottom and 4 Miniature Urns 3 are Occupied Japn 2 1/2" and other is 3" tall
218
3 Wedgwood Small Round Dishes 1 is Windsor Castle, 1 is Piccadilly Circus and a black one with a Chariot Rider
219
Lot including Blue Onion Finger Dish, Furnival Blue Trimmed Bowl, 2 flowered dishes and a Gold Dish with Flower Bottom (couple small chips on bottom)
220
2 Majolica 6 3/4" diameter plates with Turnips and a 4 on the bottom
221
3 Teal Green Vases Taller one 8" tall other 2 6" tall Larger one has age cracks
222
McCoy Green Pitcher 5 1/4" tall and a Yellow Pitcher 7" tall
223
Soup Tureen with Purple Leaf Pattern marked with Diamond with Circle and an Essmore & Forster Ironstone Serving Bowl
224
Van Briggle Colorado Springs Pottery Conch Shell and 2 other Shell Dishes
225
Lenox Bud Vase and a Gold Luster Vase by Heinrich & Co Selb Bavaria
227
Pair of Hull Art USA Pottery Cornucopia Vase Bow Knot marked B-5-7 1/2"
228
Vaseline White Petroleum Jelly Wooden Box 18 1/2" X 14" and a Vintage Bancroft USN Hat
229
2 Jars and 1 Box of Conch and Other Shells
230
2 Plastic Containers of Various Size Shells
231
Antique Vintage Nail Keg Small Primitive Barrel
232
Antique Small Primitive Barrel with Wooden Bands and Key Brand Advertising Label on Lid and Bottom
233
Vintage Gray Enamelware Colander, Muffin Tin and Small Pan
234
Lodge 5 Qrt Dutch Oven and a Carlisle Dutch Oven with Lid Both Marked 8
235
Vintage Hand Painted Wooden Box with Ship and Fish Containing Silverplate Flatware
236
Cast Iron Enameled Cauldron Kettle marked 12 on bottom with Handle 13" diameter and an Enameled Pan with Lid
237
Lot of Enamelware including Blue Bowl with 14" diameter, Candleholder, Spatterware Pie Plate, Meinecke Pan, 2 Pans and a Strainer
238
2 Blue Pottery Vases Fan Style one is 7" tall and Round one is 8" tall
239
2 Blue Pottery Planters 6 1/2" tall (one has tight crack running down seam line)
240
Pair of Standing Wooden Cranes (stress crack in necks) 15 1/2" tall
241
Folk Art Crow on Driftwood 15" tall
242
Lot of 4 Antique Oil Lamps
243
No Fishing Without Me Metal Sign 15 3/4" long
244
2 Metal Oil Spouts and a Oil Spout for a Glass Oil Jar
245
Lot of 3 Antique Oil Cans
246
4 Vintage Oil Cans and a Funnel
247
Union Leader Smoking Tobacco Tin, Two Flasks and Two Tin Winston Cigarettes Ashtrays
248
Bailey Stanley No 4 Hand Plane
249
2 Hand Planes one is a Stanley
250
Metal Frame Wall Mirror with Flower Decorations 16" X 11"
251
Wrought Iron Wall hanging with Metal Candleholders and Flowers 15" tall
252
6 Gallon Brown and White Stoneware Crock with Lid Kings Crown Crack running down one side and across half of bottom
253
Lot od Maryland Books including Old Ocean City, Murder on Maryland's Eastern Shore, Waterfowl of the Chesapeake Bay, Rivers of the Eastern Shore, Calvert of MD, and Ernest Hemingway's Farewell to Arms
254
Antique Wrought Iron Pot Hangers
255
Antique Sad Iron, 2 Horseshoes, Blue Wire Basket, Red Metal Napkin Holder and a Hot Plate
256
Cast Iron Pot with Handle 8 3/4" tall not including handle
257
Pair of Molded Swan Planters 14" tall
258
Metal/Copper/Tin Plant Stand 17 1/2" tall with Engravings of Birds
259
Glass Water Bottle Five gallon Clear 21" tall NRC 1981 M-3001 on Bottom
260
Nautical Scene Foot Stool
261
Brown Pottery Crock 8 1/2" tall with chips on bottom, Brown Pottery Crock with cracks 6 3/4" tall and an old Sampler "Don't Dream or Contemplate Impatient Folks Just Can Not Wait"
262
Abingdon Pottery Vase 9 3/4" tall, Vintage Old Mixing Bowl White with Blue Stripe 11 1/2" diameter (chips), Majolica Plate with cracks and a Capodimonte Flower with Frogs (chipped flower)
263
McCoy Pottery Pretzel Handled Vase 6" (small crack where handle meets vase), Pink Swan Planter 4 1/2" tall, Pair of Pheasant (chip on hen's beak) and a Green Pottery Vase 4 1/2" tall
264
Yellow Pottery Planter with Leaf Pattern at Top 6 3/4" tall (small crack near lip) with 8" diameter and a Yellow Vase 8" tall
265
Elios Italy Platter (chip defect in mold on one side) and a Laveno Italy Diamond Stone Soup Tureen
266
2 Antique Cast Iron Oil Lamp Holders with 2 Antique Oil Lamps and 3 Shades (1 small one has crack)
267
Antique Bonn Germany Pink Floral Bowl Tower Mark 8" diameter
268
Pair of Green Majolica Ducks 12" tall Oriental Markings on inside of base
269
Man O War Ezra Brooks Decanter 1969 and a Rabbitt Creamer
270
Blue Pottery Planter 9" tall
271
Disneyland Magazine for Young Readers N0. 11, 13, 16, 17, 18, 20, 21, 22, 25, 26, 34, 36, 37 & 39
272
Coloring Books by Roy Rogers & Dale Evans (used), Cisco Kid Autographed? (used), Hopalong Cassidy (used), My Circus (used) and Five Little Pussy Cats and Huckleberry Hound Magazines
273
Lot of Pooh Books including 3, 4, 5, 6, 8, 10, 12, 13, 14, 16, 17, 18 and 19 and a Winnie the Pooh Book
274
2 Box Lots of Childrens Books including Walt Disney, Dr. Seuss, Mickey's Young Readers Library and more
275
2 Matchbox Collector's Catalogue 1968 (one without cover) and 1967-68 Corgi Toys Catalogue
276
John Burroughs Complete Writings 1924 Under the Apple Trees, The Light of Day, Signs and Seasons, Whitman: A Study, Winter Sunshine and Far and Near
277
John Moll "Chesapeake Bay Bugeye" Special Edition Signed 10/200 17" X 21"
278
John Moll "Skipjack Derelict" Special Edition Signed 23/200 17" X 21"
279
Oil Painting on Canvas of a Flamingo 30" X 40"
280
Local Artist Val Witkowski Quiet Moments at "Point House" Framed Oil Painting near Crisfield MD 18" X 15"
281
Framed Picture of a Retriever Dog 22 1/2" X 18 1/2"
282
Blue Painted Wall Hanging Medicine Cabinet possibly Oak 27 1/2" X 18" with Beveled Glass
283
Burley Clay Blue Glazed Bird Bath 17" tall
284
Burley Clay Blue Glazed Bird Bath 17" tall
285
Cast Iron Plant Stand holds 5 Plants (one holder is loose) 41" X 34"
286
Schoonbeck Company Louis XV Style Formal Arm Chairs Carved Frame Serpentine Crest model 7123
287
Malibu Pilates Workout DVD's and a Pilates Chair (new still in wrapper)
288
Pair of Marble Top Stands 25 1/2" tall Marble is 19 1/2" wide
289
Circa 1910 Tilt Top Mahogany Duncan Phyfe Style Scalloped Top Table 23 1/2" diameter 28 1/2" tall
290
Multi Colored Hand Crocheted Rectangular Rug 32" X 56"
291
Blanket for Carriage or Sled 55" X 76"
292
F. Swatsley Oil Painting of a Mountain Lake and a White Building Church Tucked in Autumn Countryside and a Southwestern Style Picture
294
Pool Balls made in Belgium
295
Pottery Planter Blue with Earth Tones at Bottom 11 1/2" tall
296
Spongeware Washbowl and Water Pitcher (Chipped and gouged), Small Pitcher (cracked) with a Handled Cup and a Folk Art Wooden Horse
297
Cobalt Blue Hand Blown Rose Bowl or Vase 8" tall
298
Blue Hand Blown Glass Fishing Float 5 " Diameter and a Brass Horn and Leaf Dish
299
3 Plastic Containers with Buttons some are Military, Clip on Earrings, Dice and Miscellaneous Pieces
300
Gold Framed Wall Mirror with Beveled Glass 18 1/4" X 21"
301
Pairpoint Sheffield 14 Plated Tray, Miscellaneous Flatware, Hanging Prism Lamp Parts and other Lamp Parts, Nails and Tacks Lot and Shells Lot
302
2 French Style Bed Cover (some yellowing on one)
303
Atlas Powder Co Wilmington, Delaware High Explosives Wooden Box
304
2 A. Nelke Oil Paintings of Coastline Sea Shore 15 1/2" X 13 1/2"
305
Pair of Wrought Iron Wall Mount Plant Holders Each Can Hold 3 Plants 35" long
306
Pair of Stained Glass Windows 25" X 15 1/2" (Both have cracks and one has a piece missing)
307
Audels Carpenters and Builders Guide 2,3, and 4 1946
308
Audels New Automobile Guide for Mechanics, Operators and Servicemen 1954
309
Laddie Author of Miss Toosey's Mission The Henneberry Co Singed inside "Presented to Corinne Warren Cristmas 1902 From Dorothy Noble"
310
Little Pussy Willow by Mrs. H.B. Stowe copyright 1880 and The Stowaway Girl by Louis Tracy copyright 1909
311
Little Black Sambo inscribed "To Theda Dellingen for perfect attendance 1926-27 school term" and A Child's Garden of Verses by Robert Louis Stevenson copyright 1902
312
Books including Paris With the Lid Lifted Bruce Reynolds copyright 1927, Coon Holler Olive Rambo Cook 1958 and Broderick by Ormondroyd
313
Irvings Sketch Book by Washington Irvin 1935
314
Cast Metal Decorative Eagle wall Hanging marked 7032 29" and a small Roseville Crock
315
2 Plastic Containers of Various Size Buttons and Beads
316
Mason Candlelight Co Pair of Metal Candleholders only one Amber Globe and 2 additional Clear Globes
317
2 Handplanes G Young Sheffield and R. Wordsworth and J. Woodsworth on it and No 6 with Broadway on it rest illegible
318
2 Handplanes one Marked Bewley other Marked 53 and 7/8
319
2 Handplanes one is Casey & Co Auburn marked J. Bahn 3/8 and other Ogontz Tool Co
320
2 Handplanes one marked No 105 and other has broken portion is TS
321
Assortment of Old Tools including Buckeye, Old Square, Keen Kutter, Hand Drill
322
2 Model Airplanes New in Box Phantom II F-4G Wild Weasel and Black Widow P-61
323
2 Belts One Possibly Alligator Skin Size 34 El General Mexico and Other Leather with Snakeskin (smaller)
325
Hugo Buscati Size 10 Leather Western Style Pants and a Styleworks Leather Western Style Jacket Size M
326
Reed Black Roasting Pan, Stainless Steel Baking Tray with Insert and 2 Molds
327
2 Scatter Rugs Oval is 44" long Rectangle is 33" long
328
3 rugs Handmade in China by Nichols Large one 4'11" X 7'10" (some staining), and 2 2'11" X 4'10" (some staining)
329
Howald Glastik Shakespeare Wonderod
330
Montague Somers Point Bamboo Boat Road
331
Bamboo Fishing Rod with Ocean City Mfg Co Bay City Reel
332
South Bend Wood and Bamboo Fishing Rod
333
Kingfisher Bamboo Fishing Rood
334
Bamboo Fishing Rod with crack in rod and no tip
335
4 Antique Wooden Shaft Golf Clubs including Burke Commander P2 Putter and Sandy Anderson Mid Iron
336
6 Antique Wooden Shaft Gold Clubs including Brassie 4200 Driver, Jack Shannon Putter, Chattell Putter
337
Green Wrought Iron Fold Up Bakers Rack
338
5 Box lots including Miniature Animal Figurines, Pitcher, Superior Dairy Miniature Bottle, Crochet Needles, Frogs and more
339
Tiltall Professional Tripod
340
The 62
nd
Anniversary of The NEGRO'S EMANCIPATION on Armistice Day Wicomico Fair Grounds Ticket
341
7 Vintage Original Pinup Risque Postcards
342
4 Vintage Raised Flower Postcards
343
Postcards from Returns Day Delaware
344
Lot of Postcards from New York
345
Lot of Postcards from Ocean City MD
346
Lot of Postcards from Assateague, Annapolis and Virginia
347
2 Simplex Screw Jacks one is 2 X 16 and the other is 1 3/4 X 16
348
Two Man Cross Cut Saw with 3 Extra Blades and a Small Saw
349
Lot of Rock, Stone and Earth Items and Jewelry Kit Pieces
350
Greyhound Corporation Booklets 1953, and November & December 1955 and a Greyhound Bus Depot Postcard
351
Lot including War Rations Book, Lyndon B and Lady Bird Johnson Presidential Letter, Salisbury Advertising, Western MD Railroad Pass and more
352
The World's Greatest Literature Volume 1 thru 20 1958
353
Toolbox Containing Craftsman 3/4" drive Ratchet, Sockets, Extension Bars and more (Most Sockets were Craftsman) and a Red Toolbox
354
Tabletop Curved Glass Display Case 30 1/2" X 16"
355
French Provincial Style Marble Top Buffet 75 1/2" X 26 1/2"
357
Oak Drop Leaf Table 44" X 27"
358
Portable Bar 41" X 21"
359
Oak Tabletop Display Case 19" X 14"
360
Antique Oak General Store Apothecary Cabinet with 30 Slide Out Drawers (Glass for front not installed for pictures. Missing one piece of end glass) 10' X 2' One section of top glass is beveled.
361
Gilded Framed Wall Mirror 42" X 30"
362
Folk Art Wooden Raccoon 23 1/2" long, Gas Tank for an Outboard Motor and an Oak Picture Frame 22 1/2" X 19"
364
Lexington Pine Top Coffee Table with Drawer 54" X 28"
366
Large 3 Panel Wall Mirror with Gold Frame (plastic) 66" X 43" and a Door Mirror
367
Pair of Metal Flower Candle Holders with Leaves 10 1/4" tall
368
Pair of Oriental Figurines (chip on bottom of one) and a Plate made in Italy of Virgin Mary
369
Vintage Yellow Mixing Bowl 11" diameter (mold mark on inside bottom)
370
Blue Slag Glass Style Bowl 11 1/4" diameter
371
Blue Bowl 9 1/2" diameter and 2 Vases one is Etched Glass other has stress cracks near top
372
Lenox Flowered vase and a Lenox Decorative Piece
373
Wooden Folk Art Rooster
374
Amber Tobacco Jar with Lid marked 1 on bottom
375
Carnival Glass Purple Plate Mold Mark Front Bottom (old label stuck to bottom)
376
Green Pottery Planter with Damage to Lip that has been reapired and a Vista Alegre Portugal Porcelain Planter with Handles and Flower Decoration
377
Buffalo Pottery 1911 Gravy Boat
378
Vintage Czechoslavakia Royal Crown Pottery Cornucopia Vase 10" tall (age cracks near top)
379
Italy Pottery Handled Vase with Lion Heads (chip on lip) and an Italy Floral Lamp
380
Goose Planter 20 1/2" long
381
60 pieces William Rogers Overlaid Flatware contained in a Wooden Box
382
Haviland Limoges Floral Platter 18 3/4" long (chip on edge) and a Wedgewood Bone China England Mirabelle
383
Moline Model 200B Aluminum Commercial Rolling Pin 26 1/2" overall length
384
Old Hall England Platter 17" long and a Handled Serving Dish
385
Foley Potteries JF Wileman Brown Transferware Platter 16 1/4" and a Floral Paltter 18 1/4"
386
Postcard Album with over 75 Postcards and 2 Frames Containing Postcards
387
Jack and Jill Framed Picture copyright 1915 and a Hanidson? Country Scene Print
388
Gold Trimmed White Candy Dish and a Small Tin Finger Lamp
389
Fenton Carnival Glass Candy Dish
390
John Maddock & Sons England Creamer and a Gold Luster Large Handled Cup with chip on bottom
391
Pilgram Art No 148 Painted Tray, Small Metal Tray and a Clear Bowl and Tray with Red Trim
392
Child's German Bisque Tea Set with previous owners names on back crack in platter and on tea pot near handle and a Pewter Canada Goose and Goslings by Chilmark
393
Collection of Duck & Goose Calls including Olt DD120, Olt 800, Primos, Knight & Hale and Several Bandsfrom Ducks including Tudor Farms, Elliott Island Gun Club, MD Duck
394
Pair of Miniature Cast Iron Ducks Canvasback has bent bill
395
Miniature Cast Iron Goose and Cast Iron Hen Wood Duck
396
Lot of 3 Natural Finish Carvings Dick Phillips Miniature Duck '77, Sand Piper by Ralph Reed '77 and a Bittern by CW Kennedy '84
397
Cast of a Bear Fishing 8 3/4" long
398
2 Wooden Birds and an Iguana
399
Louie Hancock Chincoteague, VA 1988 Pair of Miniature Carved Mallards (Tip broke off female primary feathers) 11" long
400
Louie Hancock Chincoteague, VA 1988 Pair of Miniature Carved Geese (Tip broke off primary feathers on one and cracked on other) 11" long
401
Canvasback Drake Decoy Signed Crossman & Fish 1995
402
Wall Plaque of a Mallard Drake by Charles Rabenstine 1991 9 1/2" long
403
3 Miniature Carvings by Samuel Tyler including Widgeon, Red Head and Teal
404
Miniature Swan Decoy by Steven Lay 8 1/4" long
405
Mallard Hen and Drake Wall Plaques by A.V. Fidance 1987 18 1/2" long (Feather broken on drakes tail and small chips out of hens tail)
406
Tern by Merritt (Tip of bill broken)
407
Blue Winged Teal Hen Decoy BSC 88
408
1/3 size Mallard Hen signed C. Miller 1993
409
Small Goose Carving signed Justice '95 on bottom 9" long
410
Turned Head 1/2 size Mallard Drake signed Harry Fisher '84
411
Black Duck Decoy possibly Stoney Point signed on Bottom Michael Gubosh, Ashley Gubosh and Doug Heinle identified as a Black Mallard
413
Herb Daisey Jr. Chincoteague VA 2002 Goose
414
Herb Daisey Jr. Chincoteague VA 2002 Heron
415
Heron on Metal Base 15 1/4" tall (slight crack in neck)
416
Yellow Bill Cuckoo by R. Anderson 1988
417
Drake Bufflehead signed on bottom but not legible 1982
418
Lot of Natural Finish Decoys and Decoy Head Smaller Decoy is signed Tom Ahern 1973
419
Mallard Decoy and a Pintain Hen
420
1/3
rd
Size Goose Decoy
421
One Third Size Black Duck Decoy with Tack Eyes
422
Miniature Swan Decoy by Lester Orsburn made in 2000
423
Carving By Jack O'Brien Centreville, MD 2001
424
Carving in Natural Finish By Jack O'Brien Centreville, MD 2001
425
Victor Black Duck Decoy with damage to bill and shot scars and a Half Mallard Wall Plaque
426
One Third Size Mallard Drake Decoy with Glass Eyes
427
Shorebird Decoy Mounted on Wooden Base
428
Shorebird Decoy in Natural Finish signed Kent, Miniature Natural Finish Duck and a Seagull Standing on a Pole
429
Miniature Alert Pose Canada Goose signed Kingsbury Alert Can Goose Circa 1920 WK 1988
430
Miniature Canada Goose in Alert Pose with Detailed Feather Burning and Carving signed Sam Tyler 2009
431
Miniature Swimming Canada Goose with Raised Wingtips signed Samuel Tyler 1994
432
Pair of Miniature Mallard Decoys with Felt on Bottom
434
Drake Wood Duck Decoy signed Bier ? St Paul 88
435
Miniature Pintail Hen Mold Painted by M. Medlin '86
436
Lot of 4 Natural Finish Decoys
437
One Third Size Drake Mallard signed JL? '96, Hand Carved Natural Finish Decoy with damage to tail marked with a M and a Molded Decoy made in USA
438
Miniature Swan decoy with Flat Bottom and an Unpainted Bill
439
2 Miniature Pintail Drakes by Beverly Lynch Newark, MD one signed '83 has broken tail other signed '84
440
Hollow Wooden Mallard Decoy and a Third Size Canada Goose signed JA Weston '94
441
Wooden Model Sailing Boat 24" long X 31" tall
442
Carving of a Shorebird by B Herb Mounted on Wood Tip missing off bill
443
Carving of a Hawk with Burned in Feathering Mounted on Wood signed LJD 7/05
444
Wooden Plaque of a Swan and a Flying Decoy that sits on the edge of a Table or Shelf that has damage to the wing signed on bottom
445
Crow Decoy Mounted on Wood (Two extra holes on bottom)
446
Wooden Sculpture of a Hawk 36" long
447
Black Crowned Heron By Bob Booth Chincoteague VA signed one wood and on Heron also signed to Wilson Reynolds 24" tall
448
Dennis Conner Winner America's Cup 1987 Sailbot with q small portion of the Authentic Sail from Cup Winner Stars and Stripes
449
Miniature Cardinal Carving by Samuel Tyler '93
450
Third Size Canvasback Decoy bu unknown maker
451
Miniature Pintail Hen by Ken Harris Woodville, N.Y.
452
Miniature Pintail Drake by Lynden and a Hen mallard by Carol Willey
453
Carving of a Star by Tom McCarthy Tyaskin, MD 10 1/2" and a Long Neck Swan by Dexter Dockery
454
Carving in Natural Finish By Jack O'Brien Centreville, MD 2001
455
Herb Daisey Chincoteague, VA Miniature Goose with damage to bill and the hed has been re-glued and a Mallard Hen by Bob Jobes
456
Natural Finish Wood Duck Decoy, Miniature Natural Finish Duck from Sanibel Island, FL and a Mallard Drake with separation in wood with RL on bottom
457
Unique Wooden Duck Decoy Hand Painted by Paige Ruby
458
Face Carved into a Piece of Driftwood 16" long
459
Miniature Loon Decoy by Roy Mears Chincoteague, VA
460
Black Shorebird Decoy signed on bottom Jay ?
461
Lot of 4 Natural Finish Decoys (Head not glued on one)
462
Third Size Cormorant Decoy by Steve Merritt Chincoteague, VA
463
Shorebird Decoy by Paul & Mary Crumpler '96
464
Shorebird Decoy dated May 2001 and a Cardinal from John Cowder from TN
465
Shorebird with Detailed Feather Burning with end of bill and primary wing tip missing and a Red Head Woodpecker mounted on a Pine Cone
466
Carving of a Robin by Sam Tyler '95
467
Carving of a Blue Bird by Sam Tyler
468
Wooden Creation by Big Sky Carvers 2006
469
Lapwing Carving by R. Anderson '87
470
Wooden Carving of Native American Wrapped in Feathers
471
Hand Carved Wooden Gunning Sneak Boat by Dennys Dinghies (push pole is broken)
472
Lot of 3 Miniature Geese including Carroll Marshall, RM and an unknown
473
Lot of 6 Miniatures including Herb Daisey Black Duck, Canvasback marked WT and others
474
Antique Wooden Mantle
475
Antique Wooden Box possibly for Sewing Machine

RETURN