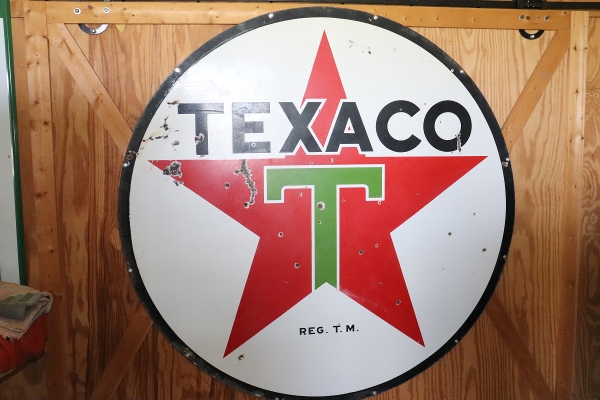 William Billy Jones Estate Auction Powellville
September 19, 2020
35559 Mt. Hermon Road Powellville, MD. 21852
LIVE AUCTION STARTS AT 10 AM.
Click below to view John Deere Tractor video
Click below to view International Tractor video
INTERNET ABSENTEE & LIVE AUCTION***INTERNET ABSENTEE & LIVE AUCTION***
AUCTION DATES/TIMES: Tuesday, August 18, 2020 thru Friday, September 18, 2020. Internet bidding closes on Friday, September 18 at 3 PM. Live auction will be Saturday, September 19, 2020 at 10 AM.
PREVIEW DATE/TIME: Thursday, September 10, 2020 from 4 to 6 PM.
CHECKOUT DATE/TIME FOR INTERNET BIDDERS ONLY: By appointment on Tuesday, September 22, 2020 between 10 AM to 2 PM.
Eastern Shore Auctions, Inc. is honored to have been selected to sell the estate of William "Billy" Jones of Powellville, Maryland, with selected additions belonging to Reese Jones. Billy was an avid auction attendee and was known to auctioneer's all over the Eastern Shore.
The first live auction is scheduled for Saturday, September 19, 2020 at 10 AM at 35559 Mt. Hermon Road in Powellville, Maryland.
We will be selling a John Deere 5075E with cab, a collection of pedal tractors, local advertising and signs, BB guns, and much more.
Additional information will be added soon as this auction was recently consigned.
1
Pepsi "Say Pepsi Please Thermometer " 7 1/4 X 28" dated 1967 with box
2
Pepsi-Cola "Hits the Spot" Chalkboard M194 Stout Sign Company 19 1/2" X 30"
3
Funk's Hybrid Sold Here embossed Metal Sign 5 of 62
4
Pioneer Seed Corn embossed Metal Sign
5
Dekalb Fiber Board Sign
6
McCormick Dearing Farmall 30 and Farmall Metal Signs one is 14' X 11" one is 13" x 10 1/4"
7
Pioneer Brand Fiber Board Corn Sign ( tape on one end of cobb)
8
Royster Field Tested Fertilizer Metal Sign
9
Funk's Hybrid G-26 embossed Metal Sign
10
Funk's Hybrid G-4390 embossed Metal Sign printed in USA donsco
11
Western Union Porcelian Sign 2 sided ( Sign only does not include bracket)
12
This Farm Irrigated with Wade Rain Sprinkler Irrigation Central Implement Co., Snow Hill Metal Sign MD
13
Millard Lime and Limestone Products Dealer Sign Rotary Kiln Anniville, PA Metal Sign dated 5/41
14
Allis-Chalmers Aluminium Tractor Hood Emblem
15
Pilchard Brothers Inc. Salisbury Allis -Chalmers Tractor Machinery Metal Sign
16
Valliant Main Office Wooden Sign
17
Jones & Nock Inc. Snow Hill Md Agri-Chemicals Produce ,Grain & Fertilizer Thermometer
18
Gene F James Seaford De Advertising Thermometer
19
V.V. Hughes & Sons Farm Supplies & Produce John Deere Farm Machinery Clipboard
20
Checkerboard Farms Parsonburg Md Thermometer
21
Worcester Fertilizer Company Snow Hill, MD Thermometer Phone 125
22
Phillips Oil Co Citgo Cambridge, Secretary & Grasonville Thermometer
23
Lloyd W Powell Pioneer Seed Corn Berlin Md (Libertytown) and a Planters Corporation Receipt Clip
24
Robert Chamberlain Insurance & Mutual Funds Princess Anne, MD Thermometer
25
Chuck Fulton's Broiler Service Snow Hill, MD Thermometer
26
Dorman Products " The Redheads" Ready-Paks Metal Sign
27
Smokey Bear Only You Can Prevent Forest Fires Thermometer
28
Selbyville Ford Tractor New Holland Sales & Service plastic Thermometer &Willing Office Equipment Pencil Sharpner and plastic Champion Sparkplug Thermometer
29
Kerr McGee Chemical Corporation Fertilizer & Farm Chemicals Thermometer
30
Perdue Farm Inc. Salisbury, MD phone 742-7161 Thermometer
31
American Steel & Wire Companies Banner Steel Post Metal Advertising Sign
32
Purina Feed Saver & Cow Culler Feed Scale
33
Purina" Weigh the Difference Purina Makes" 6 lb Scale
34
Save Feed The Purina " Weigh" 6 lb Scale
35
Mumford Sheet Metal Works Selbyville, DE 10 lb Scale and Perdue Farms Salisbury, MD Thermometer
36
Texaco Farm Implement Lubrication Guide marked F1, Esso Thumb Tacks and William's Exxon Servicenter Salisbury, MD
37
Wayne Air Compressors Authorized Sales & Service Lighted Sign with box (Works)
38
Adkins Co. Everything Needed for Building plastic Sign, Perdue Farms Salisbury, MD Thermometer and Darrell Waltrip Thermometer 1992
39
Cast Iron String Holder with bracket
40
Golden Pride Inc Berlin, MD plastic Thermometer
41
Selander-Wikholm Inc. Long Mont, Colorada phone 131 Thermometer and Lincoln Inc. "The Loader People" Lincoln, Iowa Thermometer
42
Walker Mufflers Available Here metal sign with Thermometer
43
Fall Out Shelter Metal Sign and Cobey Power Driven Spreader Tin Tag
44
Bethlehem Wire Nails Bethlehem Steel Co metal sign with writing on back
45
Avco New Idea Ag Equipment Emblem
46
Simpsons 80
th
1903 - 1983 Dad's 50
th
Thermometer
47
Cadillac Authorized Service Porcelain Reproduction Sign
48
Wards Riverside Truck & Farm Tires Thermometer
49
Callis -Thompson,Inc Harrington, DE Fuel Measuring Stick
50
Holly Farm Feed Service Brooder Thermometer
51
4-H Clubs "To Make The Best Better" Thermometer
52
USS American Quality Nails Advertising Sign made in 1960
53
Stihl Chain Saw Advertising Double Sided Lighted Sign( Bracket not included)
54
Keep America Green McCulloch Chain Saws Stout Sign Co. Metal Sign
55
USS Cyclone Fence Porcelain Sign Chattanooga
56
Longs Fence Co. 3751 D.U. 5856
57
Dupont Remington Chain Saw Metal Flange Sign
58
Texaco Porcelain Lollipop 6 ft Double Sided Sign date code 3-42
59
Royster Field Tested Fertilizers Metal Sign made by A.M. Sign Co Lynchburg, VA 5/62
60
Interstate Batteries & NFL Winning Team Metal Sign
61
MobilGas Porcelain Reproduction sign by Ande Rooney
62
IH International Harvester 5-Star Reproduction Sign
63
Good Year Tires Porcelain Sign 5 1/2'
64
Firestone Farm Tires plastic Sign and Dolmar Chain Saw plastic Sign
65
Purina Chows Metal Sign made by Grace Sign & Manufacturing Co dated 1950
66
Pepsi Thermometer 1993
67
Pepsi Rectangle "Enjoy Pepsi Anytime" Outdoor Thermometer
68
Wooden International Harvester Sign used as a gate at a dealership
69
McNair Seed Metal Sign by Stout-Lite
70
Reproduction Sinclair Metal Sign
71
Cargill Hybrid Seeds Sales & Service Sign
72
True Temper Garden Tools Metal Sign (does not include Firestone sign)
73
Firestone Home Garden Tool Holder (does not include True Temper sign)
74
Southern States Metal Sign Date code 3/69
75
Valvoline 10 W-40 Metal Sign
76
Daisy Gun Center Store Display for Daisy BB Guns
77
Daisy Buck Jones Special Pump BB Gun with Compass in Stock 1934 number 107
78
Daisy Red Ryder Carbine Lever Action BB Gun Model 40
79
Daisy Lever Action BB Gun 500 Shot Model B
80
Upton Machine Company Michigan Model 50 500 Shot Lever Action BB Gun
81
Daisy Model 25 Pump BB Gun has plastic stock
82
Daisy Model 80 Hidden Lever Action BB Gun plastic shock & forearm
83
Daisy Red Ryder Carbine No 111 Model 40
84
Daisy Targeteer Caliber 118 chrome
85
Daisy Model No 21 Side by Side BB Gun with plastic stock Rogers, ARK
86
Daisy 1000 Shot Red Ryder Carbine Collectible Toy Truck
87
"Get a Daisy & Get In on the Fun" Collectible Truck
88
Daisy Air Rifles Collectible Truck
89
Daisy Red Ryder Collectible Tractor Trailer
90
Remington Collectible Toy Truck and Remington Ertl Pick Up Truck Bank
91
Daisy First in Air Guns Red Ryder Collectible Tractor Trailer
92
Lowes 1957 Chevy Stake Truck with Case Butter Bean Knife paint spidering on roof
93
Ertl American La France 1848 Firetruck Salisbury, MD
94
Dodge Power Wagon Brush Truck made for Maryland Forestry & Parks made by First Gear
95
Metal Junior Forest Ranger Badge with Smokey the Bear and Maryland Forestry & Parks Centenenial Baseball
96
Remington Soft Air BB Gun by Daisy Replica of Remington 870 Wing Master
97
2016 John Deere 5075E 4WD tractor with H240 loader and a Global quick attach 51.4 hours has heat, air conditioning (does not include IH weights)
98
1977 International 674 tractor 1667 hours with 2640 QT Bush Hog loader good tread rear wheel weights
99
Bush Hog 6 Foot rotary cutter
100
International 4 bottom plow
102
Fergusion chisel plow 10 feet
103
Massey Fergusion Fold up cultivators 3 point hitch
104
Kruger HD above deck trailer
105
International peddle tractor 66 series (has been restored)
106
International peddle tractor 86 series (has been restored)
107
Farmall 806 peddle tractor (has been restored)
108
International Farmall 856 peddle tractor (has been restored)
109
International Farmall 1026 Hydro peddle tractor (has been restored)
110
Tru metal push pull ride on tractor antique toy trac-tor
111
Case IH MX 285 Madnum series peddle tractor
112
International Farmall 826 Hydro Demonstrator peddle tractor (original condition)
113
IH McCormick Farmall Super M peddle tractor dated 1999 signed by Joseph L. Ertl
114
IH McCormick Farmall M peddle tractor
115
Eska Tractor Cycle IH McCormick Farmall 400 peddle tractor
116
Case IH Axial Flow 7088 peddle combine has been upgraded with bigger wider tires
117
Smoke Piedmont "The Cigarette of Quality" porcelain backed folding chair circa 1900
118
Purina P-16G checkerboard galvanized steel chicken tube feeder
119
Ralston Purina P-16 checkerboard galvanized steel chicken tube feeder
120
Ralston Purina P-16 checkerboard galvanized steel starting tube feeder for chicks - turkeys - ducklings
121
Purina Dairy Spray Special ready to use oil base fly spray 5 gallon can
122
Wooden paint style barrel or grease barrel for wagon
123
Texaco Outboard Motor Oil quart can
124
Texaco Marfak Heavy Duty 2 Grease Can 5 lbs
125
Esso 1 lb Grease Can and Esso Quart Motor Oil Can Cardboard
126
Veedol Water Punt Grease Can 5 lbs
127
Wrenchol Loosens Frozen Parts When Wrenches Fail Pint Can with Nozzle
128
Caterpillar Rust Inhibitor Quart Can
129
Sinclair Upper Lubricant circa 1950 4 fluid oz can and 2 Sinclair Motor Oil Cans one is metal and one is cardboard
130
Esso Extra Motor Oil "Something Extra For Your Money" Oil Display Rack cicra 1950s Double Sided with Oil Spout Holder
131
Massey Fergusion M1103 All Season Transmission Oil 2 Gallon Can
132
IH International Harvester Company International Hy-Tran Fluid one gallon can
133
IH International Harvester Company International Hy-Tran Fluid one gallon can for All Weather Use
134
Atlantic Capitol Motor Oil Medium-Heavy SAE30 2 Gallon Can
135
Zon Scrawcrow Type M62 sold by New Idea Farm Equipment Thomas Best & Sons Nassau, Delaware
136
Anthes International Harvester Bulb & Fuse Case
137
Small Anvil Marked H.J.S 12 " long
138
Small Black Anvil approximately 10 1/2" long
139
Small Black Anvil 8" long
141
4 NOS handles for Planet Jr USA with original shipping tag to Baltimore, MD
142
W.E. Jones Seafood Chincoteague, VA Oyster Can VA 511
143
Shreves Bros. Chincoteague, VA Oyster Can VA 312
144
Harry C. Taylor Chincoteague, VA Delicious Oyster Can VA 487
145
Maryland House Oyster Can distributed by H.B. Kennerly & Son, Inc. Nanticoke, MD VA 385
146
Trojan Powder Co Explosives & Chemicals Dovetail Wooden Box Allentown, PA 19 1/2" tall X 10 1/4" wide
147
Remmington Arms Union Metallic Cartridges Co Small Arms Ammunition 12 Ga Nitro Club dove tailed box 14 3/4" X 9 1/2"
148
Remmington Express Extra Long Range 16 GA dovetailed wooden ammo box 14 3/4" X 8 3/4"
149
Dorsey Brothers Case Farm Machinery Wayne Feeds Princess Anne Phone 3071- 2F11 Westover, MD Feed Scoop
150
Miller Feed Co. Feed & Poultry Supplies Phone Willards 2129-Willards,MD Feed Scoop
151
Eastern Shore Poultry Growers Exchange Wooden Sign 24 3/4" X 20 1/4"
152
Lone Ranger Now On The Air for Bond Bread Metal Sign 8 1/2" x 8 1/2" copyright 1938
153
Sturgis Growers Service Agricultural Chemicals & Supplies phone 97 Snow Hill,MD
154
Laws Food Market & Confectionery Metal Wax Paper Holder phone 5391 Salisbury, MD 13 1/2" long
155
Wolf's Head Motor Oil Roxana Service Center metal sign A-M 4-83
156
Pepsi Thermometer PM 1105 Dualite Inc 2-83
157
Pepsi Cola Have a Pepsi metal sign with chalkboard Stout Sign Co M167?
158
Central Implement Service Center wooden sign 48" X 48"
159
Southern Dairies Ice Cream porcelain sign 42" X 30"
160
Echo Chain Saws Sales and Service metal sign 36" X 36"
161
Plastic Sunoco lighted sign (works)
162
Pepsi Cola say "Pepsi Please" metal sign Stout Sign Co M-153 16 b1/2" X 46"
163
Jones Binghamton, N.Y. platform scale
164
Tree Farm American Tree Farm Syestm metal sign and a Wall Drug of South Dakota plastic sign (does not include Atlantic Imperial sign)
165
International Harvester Heavy Duty Tractor battery cables and Ground Straps metal sign
166
Public Hunting Area MD Dept of Game & Inland Fish metal sign and Posted Protected by Law No Shooting Wildlife Sanctuary Maryland Ornithological Society metal sign '71
167
Framed poster Hunters! Keep Out of Unharvested Corn Fields Pennsylvania Game Commission and plastic Wildlife Habitat Eastern Shore Chapter Quail Unlimted sign
168
US Forest Service Department of Agriculture metal sign and a National Forest Land Behind This Sign Property Boundary metal sign
169
Gates Manufacturing meatl sign 17 1/2" long
170
Guaranteed Universal Battery Cables metal display and a Wilkins Powell Everyready Mini-Max wooden
171
Embossed Beacon Feeds Caution Cattle Crossing metal sign 18" X 14"
172
Ful-O-Pep Free Service Books metal sign 27 1/2" X 8"
173
Embossed Woods Metal Advertising Sign 60" X 39"
174
Great Plains Metal Advertising sign 50" X 20"
175
Embossed Firestone Farm Tires Metal Advertising sign 48" X 12"
176
Kerr-McGee Corporation Hemphill Co. Texas 640 acres Porcelain Advertising sign 26" X 10"
177
Good Year Flexible Radiator Hose metal advertising sign 33 1/2" X 7"
178
Danger High Voltage Porcelain sign 10" X 7"
179
Embossed New VIM Feeds made by The Cambridge Manufacturing Company Cambridge, MD 13 1/2" X 9 1/2"
180
International Harvester planter stobs
181
Metal #10 covered pulley
182
Plant Griffith Hybrids metal advertising sign 14" X 9 1/2"
183
Seaford The Nylon Capital of the World metal sign 10" X 5 1/2"
184
Porcelain Texaco Farm Lubricants Sold Here sign 10-5-56 from Bratten Bros Texaco Pittsville, MD 42" X 29 3/4"
185
Hoffman Seeds Delmar Grain, Inc.metal advertising sign 36" X 24"
186
Willmar Manufacturing Sales and Service metal advertising sign 48" X 16"
187
Porcelain Esso For Happy Motoring See Your Esso Dealer sign 18" X 11 1/4"
188
Avirex 20 Years Celebrating American Style oval metal sign 16 1/2" long
189
Marvin Williams Salisbury, MD 749-6355 former Massey Fergusion/Gleaner Dealer 36" X 8"
190
Lely Advertising metal sign with bracket
191
R.D. Grier Machine Works Salisbury MD 1913 cast iron/steel sign 25 1/2" X 12 3/4"
192
Agway Masonite sign 16" X 10" and a Allis Chalmers equipment badge
193
Wicomico Soil Conservation District metal sign 22 1/2" X 7 1/2"
194
Purina Please Keep Out Help Us Avid Disease metal sign AD720A 1-54 10" X 9"
195
Surge Milker metal sign A.M.D. Co 18" X 12"
196
Muncy Chief Hybrids Muncy, Pennsylvania metal sign 27 1/4" X 19 1/4"
197
Swift AGRI Chemicals metal sign 35 1/2" X 35 1/2"
198
Embossed Metal Stop Sign Pre WWII
199
Wayne Poultry and Livestock Feed Allied Mills Inc The Wayne Way sold by Hoosier Specialty & Novelty Co Fort Branch, Indiana (crack on cover)
200
Darnall RV Carriage Wagon and Wheel Works Builders Craven Bros Sheffield cast iron sign 10 3/4"
201
Kelly Springfield Tractor Tires A-M Sign Co Lynchburg, VA 7-60 oval sign 36" X 22"
202
Porcelain gas pump sign Contains Lead (Tetraethyl) For Use As A Motor Fuel Only
203
V-C Harvest King Fertilizer A-M 4-62 metal sign 18" X 24"
204
Wooden Lawn and Garden sign approx 8' (No other signs included)
205
Plant Pioneer Hybrid metal advertising sign Stout Sign Co 47" X 23 1/2"
206
Embossed Good Year Farm Tire Service metal advertising sign Property of Good Year Tire and Rubber Co DAS 2 -57 45" X 11"
207
Edw. J. Funk & Sons Super Crost masonite sign 24" X 24"
208
American Bi-Metal Thermometers distributed by The R.D. Grier & Sons Co Salisbury, MD Phone Pioneer 9-4131
209
Tramisol Worm 'n Germ for Extra Profits Thermometer
210
Chore-Time Systems for Poultry & LivestockThermometer by Ohio Termometer Co (chip on bottom of cover)
211
Benedict the Florist Thermometer S. Salisbury Blvd. Salisbury, MD 742-2266
212
Townsend's Thermometer made by the Ohio Termometer Co
213
Tood Seeds Thermometer made by the Ohio Termometer Co
214
Frostie Root Beer Thermometer made in USA
215
Berlin Milling Co Amprol Plus Berlin, Maryland thermometer
216
Gates Belts For Home & Farm machines metal sign 24" X 16"
217
Southern States Cooperative Receiver Bring Eggs Here double sided metal sign A-M Sign Co 9-46 28" X 20"
218
Esso Oil Burners Authorized Dealer double sided metal sign 35" X 21"
219
International Harvester Pam Clock Co lighted wall clock (works)
220
Canada Dry A Flavor For Every Taste meat advertising sign with chalk board 9-65
221
Maryland Chicken Processors Snow Hill Maryland Vinyl Reproduction sign Otis Esham
222
Gates Specially Engineered V-Belt 2800 plastic display with wooden V Belt length finder
223
Texaco lighted sign by Collins Signs, Inc 34" diameter
224
Texaco Metal Sign 24" X 24"
225
Texaco Outboard Lubricants A-4-66 made in USA metal sign 16" X 9 1/4"
226
Texaco Fire Chief Gasoline made in USA 3-4-47 porcelain advertising sign 12" X 18"
227
Texaco Marine Lubricants porcelain advertising sign made in USA 3-3? Has been repaired due to crease in middle 30" X 15 1/2"
228
Texaco Round Gas Pump Metal Sign 15" diameter
229
Pure Pep Be Sure With Pure porcelain advertising sign 10" X 12" I.R. 53
230
Wooden Perdue 1987 Outstanding Grower QSR double sided sign 24" X 16"
231
Wooden Cargill 1987 Outstanding Grower double sided wooden sign approx 24" X 17"
232
Morse Cutting Tools F.F. Despard Co metal sign16" X 22"
233
Early Craftsman tool cabinet 19" X 32"
234
Coca Cola Bottle shaped thermometer made in USA R-3-56 17" tall
235
Lubricate with Shell Motor Oil cast sign (reproduction) 11 3/4" X 4" and an Embossed Castle Quality Fence aluminum sign 6" X 5"
236
Benedict The Florist phone Pioneer 2-2266 Flowers For Every Occasion Salisbury, Maryland thermometer
237
Pender So-Rite Fertilizer & Lime Sowers Pay Less Get More Quality-Strength-Accuracy metal sign
238
Wilson Funeral Home 24 Hour Funeral Service Levin R. Wilson Princess Anne, MD Telephone 200 metal thermometer
239
Planet Jr. Planetized Heat Treated Steels There is No Substiture For Quality metal sign 18 1/2" X 13"

RETURN