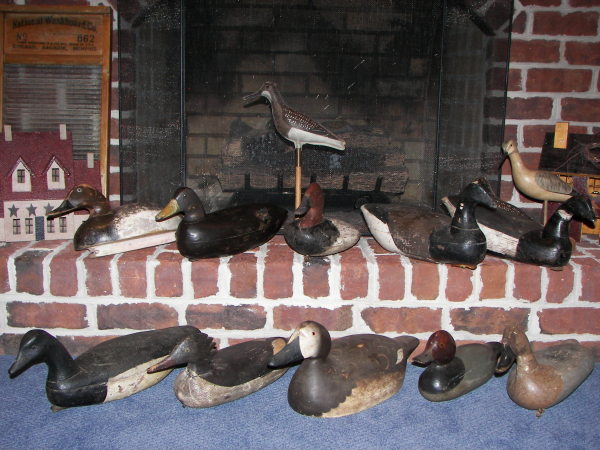 Part of a large assortment of over 350 decoys.
April 18, 2009
3845 Algonquin Trail Snow Hill, MD.
Decoys include John W. Bowen black duck, Dick Howlett 1850 Canvasback sink box decoy, Gunner Meekins drake merganser, Samuel May 1880's black duck, Brant attributed to J.G. Downes Tuckerton, N.J., Mason canvasbacks and redhead drake, Don Yuill 1951 attractor goose decoys and bluebills, tin folding shorebird decoys, H.V. Shourds shorebirds, Upper Chesapeake Bay decoys, numerous Canadian decoys including G. Warin, J.R. Wells, Cliff Avann, Burleigh Brothers, Jessie Baker, Herter's crow decoys, and much more. Photos available upon request.

RETURN